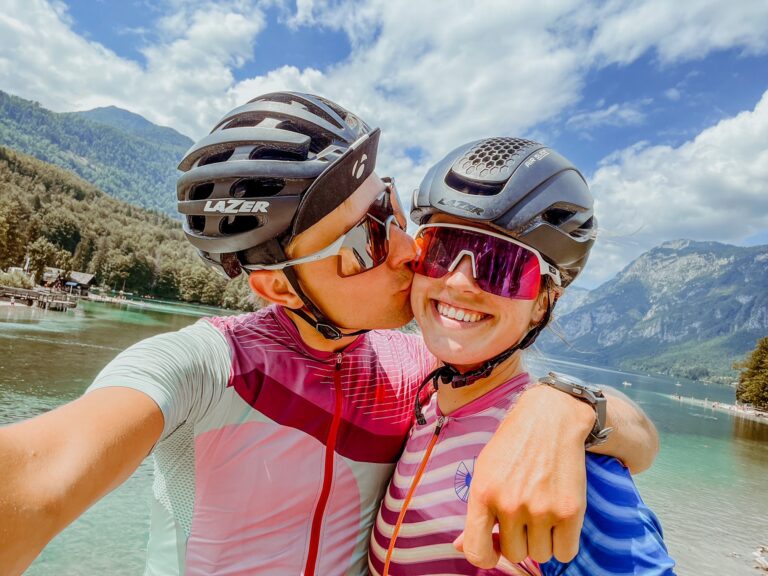 INSPIRATION
Tim and Ruth - IRIS Ambassadors
Tell us about you!
We are Tim and Ruth, the names behind Biketravels.cc. Ruth is a psychiatric nurse and hairstylist/makeup artist for brides, Tim works as a Traffic Manager/Support Coordinator at a digital marketing agency. About seven years ago, Tim's love for cycling started when he started his part-time study. A sport that can be perfectly combined in an overcrowded study and work life. You can always pick up your bike on your own time without any obligations. About two years later we started dating and the first gift Tim gave me was a race bike. And so Ruth also started cycling and we now make the most beautiful trips together.
How did bike travels start?
Well, we used to spam our personal Instagram profiles with cycling videos and photos. But we soon found out that our friends and family weren't that interested in our endeavors,   but a cycling community around the world that enjoys our videos and photos much more than our personal environment. And it is really cool to learn this way we inspire many!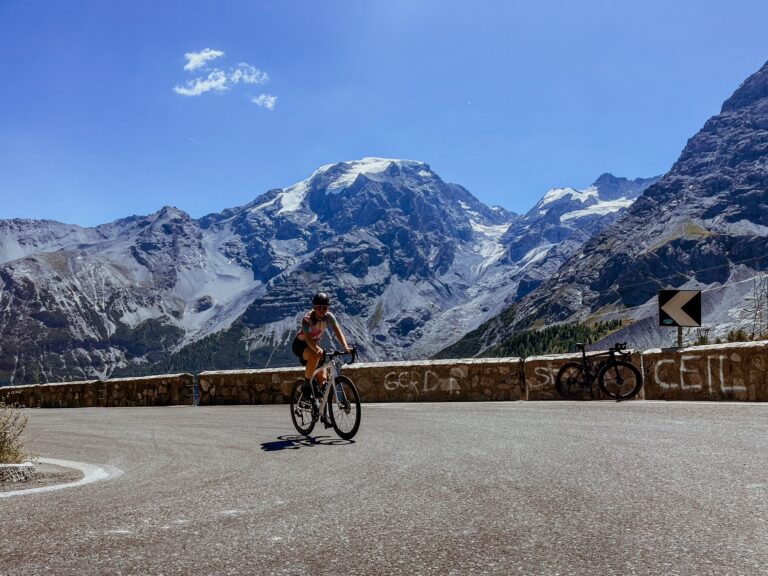 Where are your favorite cycling destinations?
It's hard to pick a favorite. We just came from the Dolomites that was unbelievably beautiful! But if we really need to choose… the French Alps is really the most beautiful place we have cycled so far. The Col du Galibier, Cime de la Bonette, Col de la Cayolle a beautiful valley near Barcelonette. But also the Stelvio and Grosslockner are really beautiful cycling spots.
What cycling plans have you got for the rest of the year?
We have just returned from a wonderful trip through Europe; Italy, Slovenia and Austria. And before that, Tim has been to the Algarve (Portugal) so it's a bit over for this year. We are making plans for new trips as soon as we know more about this we will inform you too 🙂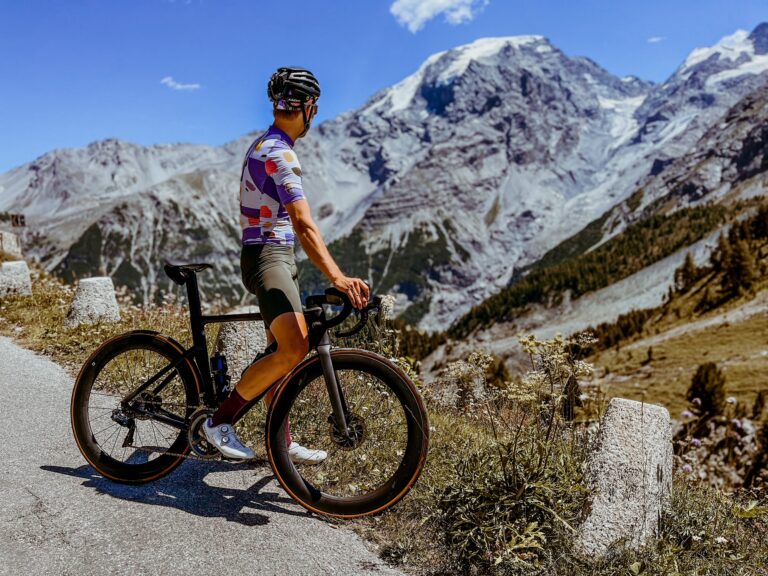 What do you love about IRIS cycling apparel?
That's an easy question! IRIS cycling apparel really is da bomb! Beautiful color combinations and super cheerful. And then you get it sent home and it fits like a glove!
Anything else we should know about that makes you/biketravels.cc unique?
What makes Biketravels.cc unique is that we do it together as a couple. In this way we hope to inspire other couples to start cycling together! We also get this a lot from fellow cyclists. From 'really cool that you can do this together'. We wish that to everyone of course!
Follow Ruth and Tim: