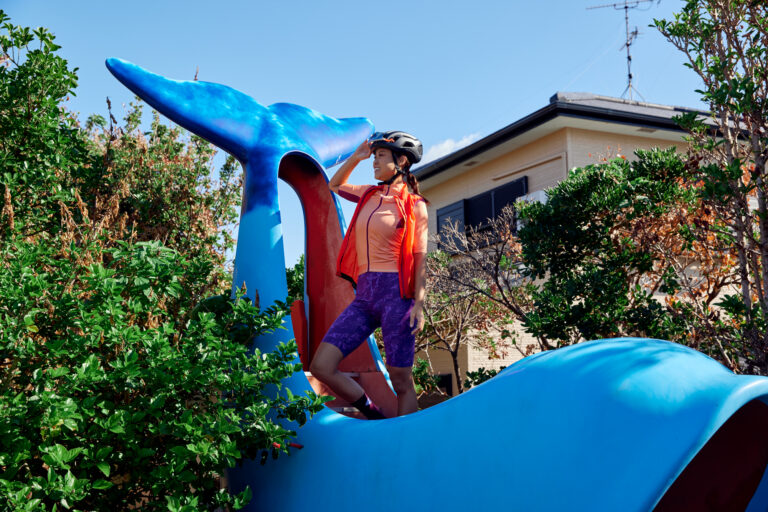 SS23 WOMEN'S LIMITED CYCLING COLLECTION
Kashiwajima Sunset
Shikoku Island might not be your first destination of choice if you have the chance to travel to Japan. Even Kashiwajima itself is probably a place that you have never heard of. However, for some unknown reason we ended up visiting the most western point of Shikoku Island on our recent trip to Japan, and we did not regret it .
Kashiwajima itself is small, around 4 km in circumference, and if you ride along the rugged Pacific coastline you could easily pass it by. This would be a real shame! The seas surrounding the island are one of the major attractions for visitors to this spot. In fact, it is designated as a national park and a variety of 1,000 fish including rare and unusual species can be observed in its waters.
No scuba diving or snorkeling for us though! We didn't come for the fish, but instead to meet up with Chihiro, a Japanese cyclist.
Most famous for its clear sea that shines in emerald green, Kashiwajima might be less known, but many people call it even 'more beautiful than Okinawa'.
Grateful that we were able to experience this hidden gem, we finished the day guided by Chihiro weaving through the narrow streets into a magnificent sunset.