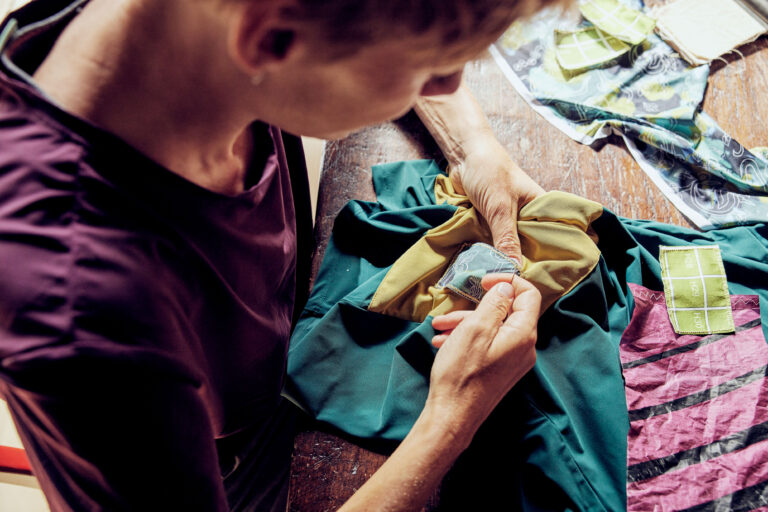 Repair Service
Repair your IRIS garments so that you can ride in style again and again!
We believe in repairing damaged items before buying something new.
Our cycling range is meant to be worn for many miles. We only use high-quality OEKO-TEX and BLUESIGN certified fabrics that are made to be durable, and designed ready to be repaired if required, because accidents can happen – we're only human!
Faulty Goods
Repair Services
Repair time
Why Repair over Buying New?
Request Repair
Mend it yourself
Faulty Goods
IRIS offers all it's customers a 1-Year Guarantee on faulty goods.
We invest a significant amount of time in selecting high quality materials, product design, manufacturing partners and in-field product testing to ensure every IRIS item is produced to the highest standards. From time-to-time manufacturing faults can and do occur. If you think your product has a manufacturing fault, please contact us at info@i-ris.cc.
Find out more about our returns and exchanges policy here.
Repair Services
No matter when or where you got your IRIS items, we offer repairs for the lifetime of the product that has been damaged.
We will make every effort to repair items back to their original condition. However, as we never over-order materials, it is highly likely that modifications will be made in a different colour match, material, or component(s) used to give your broken item a second life. In this instance, this means you will be reunited with a one-of-a-kind unique item!
If the item is beyond repairable, we will offer you a 15% discount on an exact replacement, or the closest possible option in case the item is no longer available. We will then disassemble your item and use these materials for a future project!
Please see below for the estimated price list for our most common repair services:
Ripped seam repair – €25.00
Small tear/hole repair – €25.00
Big tear/hole repair – €40.00
Zipper repair – €20.00 – €45.00
Final prices will be communicated after the repair request is made. Please note that shipments are on customer account, return shipments are on our account.
Repair time
The processing time for repairs is usually around 2-4 weeks from receiving the product or payment, in peak repair periods the process may take longer.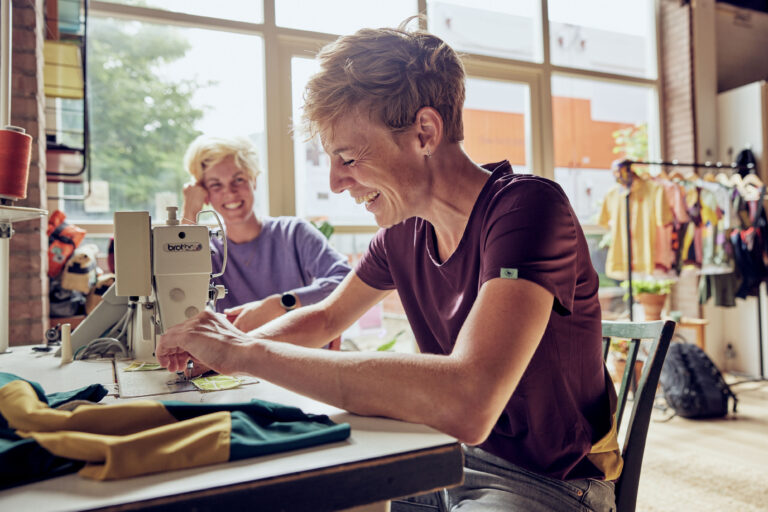 Why Repair over Buying New?
Did you know that lengthening the life of our clothing from just one to two years decreases their carbon footprint by 24%? (Source: Greenpeace)
Apparel is among the most polluting and exploitative of all industries. Each year millions of tonnes of clothes are produced, worn, and thrown away into landfills or even burned.
Every time we opt to repair instead of buying new, we are being a minor, but important, activist. Repairing damaged items extends the life of a product, keeping it in use, out of the landfill and loved for longer.
Buy less, Buy Better, Repair, Recycle, Reuse and Reduce are all easy practices within anyone's reach.
Request Repair
Please email info@i-ris.cc with your repair request with the following information:
Subject: Repair Request [insert your name]
What product needs repairing?
What size is it?
Please describe the damage to the product?
Please include some images of the damaged area of your product on a flat surface
What address would you like your repaired item shipped back to?
Name:
Email address:
Customers are responsible for returning goods to us when using the repair service. This includes the cost of shipping and any insurance for damage or loss in transit (although this is not a requirement but is undertaken at the customer's risk). IRIS will ensure goods are shipped back to the customer free of charge using our standard shipping service.
Please note that certain products in our range, cannot be mended. These include:
Bidons
Pins
Socks
Repair Service Partners
IRIS also works with trusted repair partners in (1) Eindhoven, The Netherlands, (2) Ljubljana, Slovenia and (3) Toronto, Canada. This helps to reduce our carbon footprint so that we can send repair requests to the nearest location of our customer.
We currently do not have a repair partner outside Europe and North-America and would be unable to repair garments there at this time.
Some issues can also be fixed by a local seamstress which will significantly reduce the carbon footprint of your repair. We will recommend this, if this is an option once we review your repair request.
Mend it yourself
Check out our top tips from our product designer, Iris Slappendel on easy at home repairs to reclaim your broken garment.
The blog covers surface dirt, blood stains, oil stains and repairing seams, zips and patching holes!
Repair it yourself
Learn to repair your IRIS cycling apparel garments yourself at home so that they can be loved for longer! And, learn a new skill at the same time.