What is The School of Rocks?
We are a woman-led community offering a toolkit to empower everyone to find joy in off-road cycling. The School of Rocks builds skill, confidence and community by organising a curriculum of rides over 6-week terms. Rides are fun, regular and gently progress in difficulty. Riders learn and grow in a supportive environment.
⛰ The School of Rocks provides an alternative space to those who don't feel represented in the traditional gravel scene. We particularly welcome women, riders from the LGBTQIA+ community, and riders of all shapes and sizes, skin colour, ethnicity, age, background and ability. We can all discover the joy of exploring by bike!
🌱 Our values are: equity, curiosity, connection, empowerment, resilience
We set out to build confidence and up-skill riders but we soon realized that the most valuable thing we were building was community. It was infectious. The joy of women and underrepresented riders growing together through shared experiences and joyful movement was infectious.
The School of Rocks started in the UK and IRIS was a key part of supporting their early expansion. With their support and the willingness of a network of inspirational shredders the School quickly expanded across Europe, The USA and the rest of the world!
Where can I find a School of Rocks?
🔎 Find your nearest school here 🗺 The map contains links to local school social accounts if you want to get involved!
🤳🏾Join our online community and discover all our local school chats in one place on our Discord server 👾
Rockstars
At the heart of our community are our ROCKstars. Our ROCKstars volunteer their time, enthusiasm and empathy for their community leading our schools. We are so grateful for everything they do to welcome new humans to this amazing world of adventure cycling. Empowering riders with skills, confidence, routes and riding buddies to help them navigate their own way in the sport.
"I wouldn't have found such joy in cycling had it not been for the wonderful women who welcomed me in. That's why I decided to become a Rockstar, to help build an off-road community who share my passion." ⁠
Canterbury ROCKstar Philippa Bruce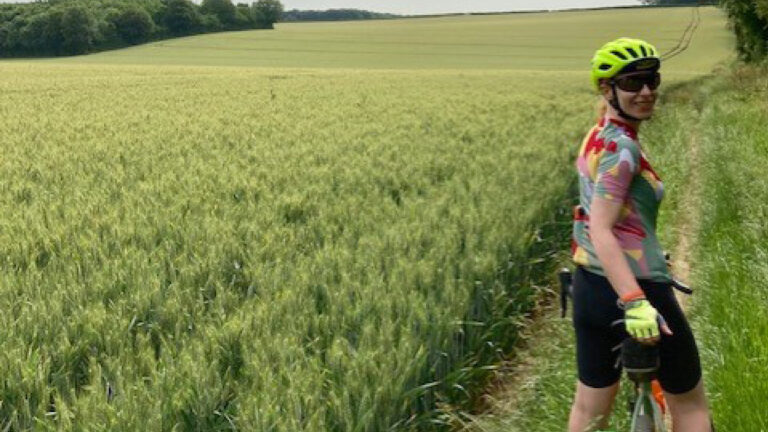 "Thank you to you for starting all of this 😍! Without that template I would never have done this. The folks in Cardiff School of Rocks love it and we've had such good feedback. An unexpected bonus is people saying it's made people feel more settled in Cardiff which is lovely"
Cardiff ROCKstar Dr Jess Notzig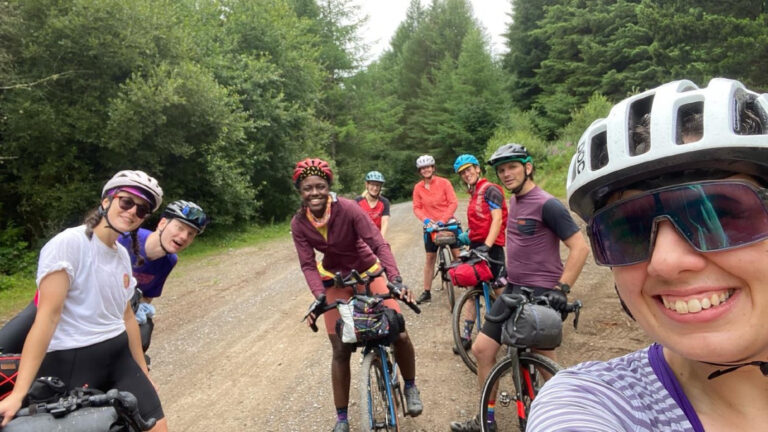 One of our proudest achievements as a school is how our toolkit has empowered all or these women and non-binary riders to become leaders in their local communities! If you're ROCKstar curious then read on about you could start your own School where you are!
The important thing about our ROCKstars is that they are a diverse bunch who show us the many ways it is possible to #ShredTheCurriculum. Some of our ROCKstars are qualified coaches but most of them just love riding their bikes to explore. We have mums and even grandmothers who lead local groups! All of our ROCKstars are still learning and growing, finding new ways to challenge themselves every year. So our ROCKstars are not the most skilled or accomplished riders you will ever meet. We think this is amazing because it shows how you don't have to be a world class gravel rider or coach to make a positive impact. In fact, we actually think it's more inspiring to have leaders who show their vulnerabilities and who we can relate to.
Passport to Adventure
We are so grateful and appreciative of our ROCKstars. They are the magic glitter glue who hold The School of Rocks together. However, we also recognise that this can be hard work at times and have shifted how we support our communities. This is why we launched our Passport to Adventure in collaboration with IRIS and illustrator Chloe Studios to promote sustainable and resilient communities. This fun and interactive printable companion helps you to record your rides and adventures this year. Download yours here! Start defining your goals and personal pledges, record your progress through Term and complete tasks as part of our Building Resilient Communities challenge.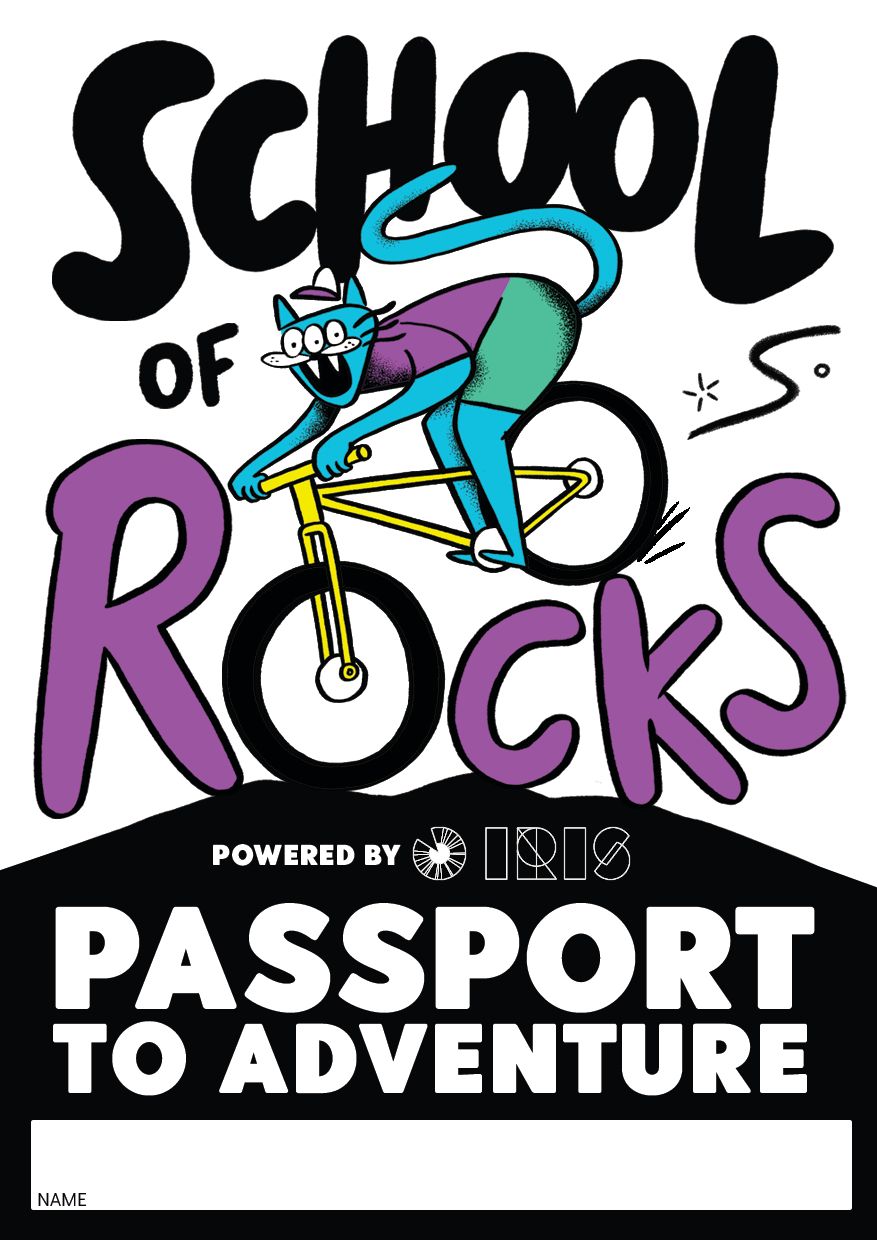 The School of Rocks in action…