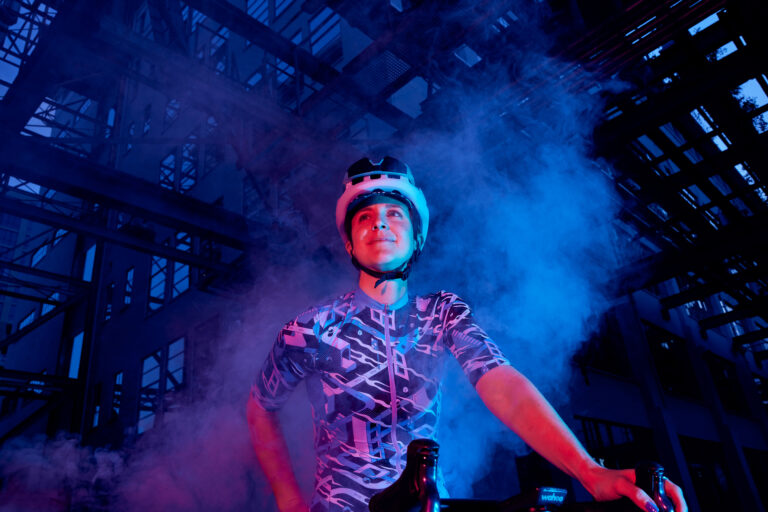 Limited Edition Art Collaboration with Johan Moorman
Let's Roll
Eindhoven based designer Johan Moorman collaborates with IRIS on this limited edition jersey and cap. When he was a teenager, Johan raced go-karts. One day his coach asked him to draw the go-kart track they were racing on that day. It inspired him and soon he was designing spatial worlds that feel like playgrounds and adventurous worlds that need to be explored.
When IRIS asked Johan to collaborate for a limited edition jersey he remembered his go-karting racetracks and thought about how he could relate them to cycling. He came up with the idea of a racetrack in a city at night. The roads are empty, there are tight corners, bright neon lights, staircases, tunnels and ramps. Johan's designs might remind you of fixed gear alleycat racing or of sprinting for lights before they turn red.
These streets are now our playground, so let's roll!
This lightweight jersey has a real race-orientated cut with longer sleeves and a low collar. It's constructed from super-soft and comfortable Italian polyester and features a full length YKK zipper and a water resistant zippered pocket for valuables.
The Let's Roll cap has a classic, four-panel cycling cap design, made in Italy from a breathable and windproof cotton/polyester mix.
Shop the full collection below!