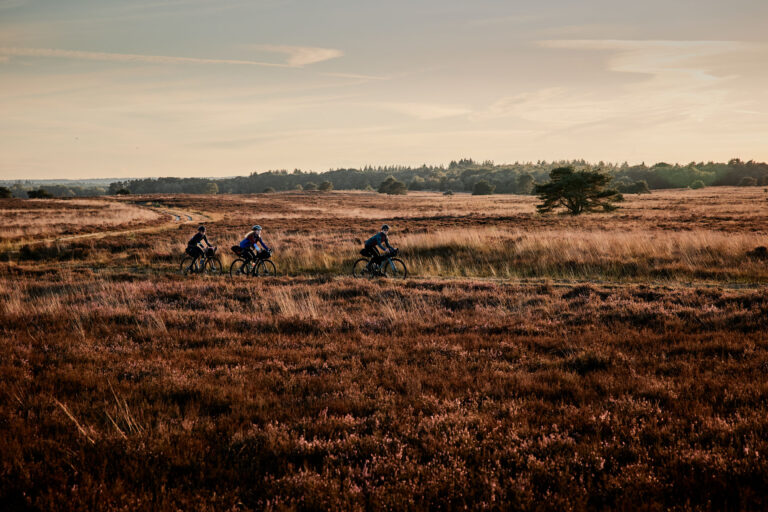 FW22 Women's Limited Cycling Collection
Off The Grid
Off The Grid was inspired by a seriously epic bikepacking trip in the Atlas Mountains.

Back at IRIS HQ, our intrepid IRIS ambassadors regaled their stories of the striking Moroccan landscape revealing itself one valley after another as they bikepacked from Marrakech to Agadir through the Atlas Mountains. Their stories, so rich with description we could all visualise the vivid colours of the lush palamaries, rocky river beds and the barren sandy stretches that inspired this new collection.

You don't have to go to the Atlas Mountains to go off-grid and have an adventure. All you need to do is ditch the everyday distractions, disconnect and pedal freely. Focus on your surroundings, not on your navigation device. Switch off the auto-pilot and venture on new roads. Free your mind and find the flow. 
Inspired by our ambassadors, we shut our laptops, packed our bikepacking bags and headed into the forest on the Veluwe, The Netherlands for an overnighter. 
With the sun starting to set, we search for a responsible place to set up camp for the night.
Shop the full collection below!