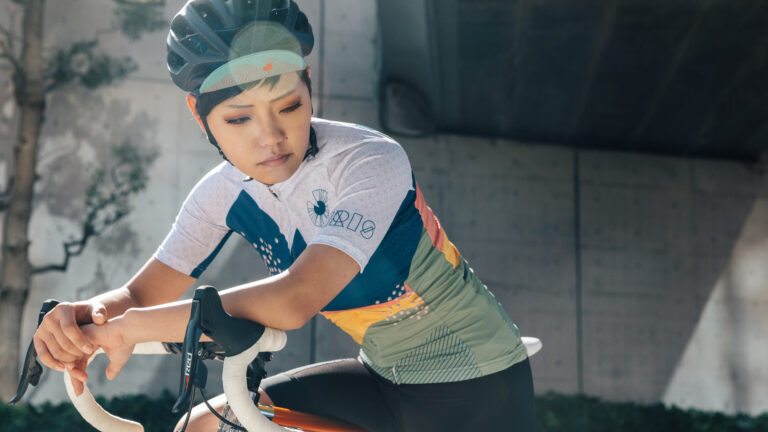 SS18 Women Cycling Collection
OSAKA - When East Meets West
Would there be any better place to show this collection than in Japan? The land of the rising sun, where the inspiration for the pieces comes from?
Japan is a place where ancient traditions fuse with modern life. But we didn't choose Tokyo's skyscrapers or Kyoto's temples as a backdrop for this shoot, but the city of the merchant class; Osaka. It feels almost like the Japanese counterpart of Rotterdam, which was the scene of our Debut collection.
Osaka is not a pretty city in the conventional sense but we found beauty in desolated neighborhoods, busy crossroads, the narrow streets and neon signs in Dotombori, or areas where temples and love hotels stand side by side. Also, you might recognize the concrete and clean lines from Osaka's famous architect Tadao Ando (Suntory Museum).
When you choose Osaka as a destination, the 'actors' have to fit in it. I'm really grateful for the help and patience of Yuki, Hibiki and Tyson. All local cyclists who turned out to be fantastic models – and incredibly fun people! And lets not forget Maarten de Groot, who knew the right way to capture this – and also turned out to be a natural with chopsticks.