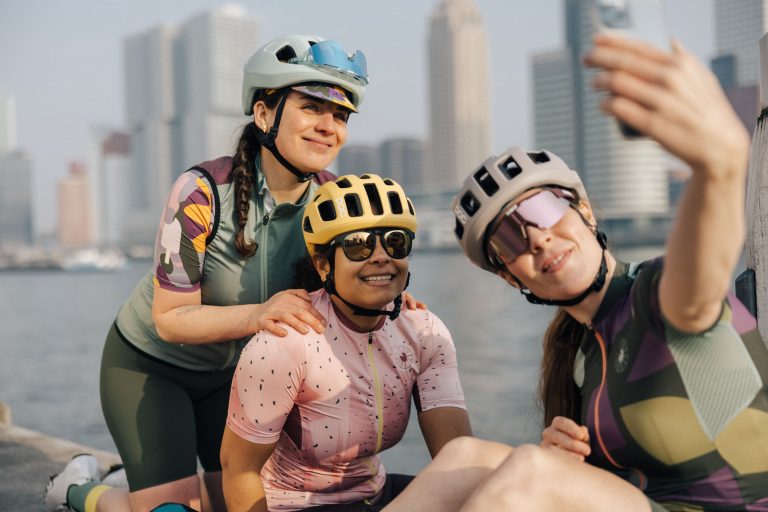 SS21 Women Cycling Collection
Rotown Magic
We're back in Rotterdam. Not that we ever left, but this time we took photographer Maarten de Groot with us to show some him some of the hidden gems of our city. Rotterdam has many nicknames, but 'Rotown' is our favorite. It's the name of one of it's famous and notorious bars, but also from the the (even more notorious) poet Jules Deelder' and his poem 'Rotown Magic'.

According to Jules Deelder "It's not camera sensitive, doesn't seem more beautiful than it is. It is square high and angular, tilted in the backlight." 
Sorry Jules, we've tried to capture it anyway…
When the sun peaks through the city heats up. Sunlight bounced around by all that glass.
Early morning meetup at 'het Luchtpark' where we start our cruise around the city. Just a stone's throw from our studio.
We don't take the 'watertaxi' today, but you'll find their bright yellow mooring places all around the city (as long as you're at the waterside, which is quite a lot) and we just love yellow! (And see how great they match the Bananas socks 🙂
Shop the full collection below!