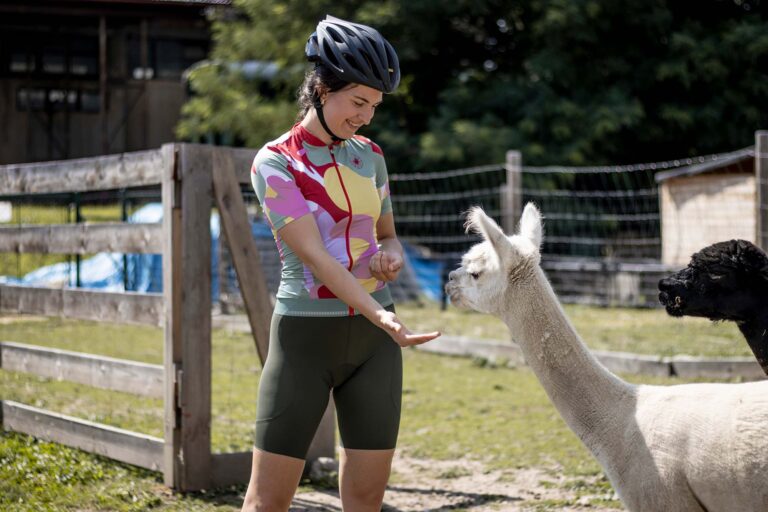 Blog
How I trained for, participated in and scratched an ultra distance self supported race
I'm one of those people who think they can do anything they set up their mind to. Or at least they try. So that's what I did. I participated in the Bohemian border bash race, a race which follows the ancient borders of Bohemia, covering around 1300 km and 23000 elevation meters. What's even better is that it's mixed terrain so you never know what's coming, will the next 20 km be road and enjoyable or will you push your bike through mud for 3 hours straight? As I said, you never know.
How do you prepare for such a challenge?
Riding your bike is obviously very important, but an ultra is challenging not only physically but mentally as well. You have to sort out your gear. For me that meant carrying a relatively light sleeping bag for 3 °C, a bivvy and a short inflatable mat. That was my sleeping system. I chose nice 40c tires, changed the cassette and chain. As for clothes I had a down jacket, waterproof jacket, merino shirt, merino mesh base layer, arm and leg warmers and the IRIS Aretha kit. What's necessary and what's too much? Everyone has a different approach and for me it came down to caring the bare minimum while staying safe and a bit comfortable.
The biggest question for me was the bibs – I spoke to a few crazy friends who have done races like this in the past to get some tips and tricks and they all told me they had only one pair of bibs! Be it a week or more. It's important to say they all are men and at that point I understood there is a difference here. I was convinced I needed two pairs. Just to be able to wash it, dry it after rain, have an alternative. And let me tell you the IRIS Signature bib short was all I needed in the end. They are super comfy, the pad is big enough to cover all that's needed and even after 15 h in the saddle I wasn't too sore. I didn't stop much and if I did it was for 10 minutes, so the clip in the back saved me some precious seconds during pee brakes. You know time is all that I cared for during the race. And to sleep, 4 to 6 hours a day, depending on when I stopped in the evening. My alarm was set for 4 am everyday.
Why did I scratch?
It wasn't an easy decision to make, but I learned you can only push your body so much. It's not worth having life long consequences after a race. I've experienced some severe Achilles' tendon pain during the race, it started as a slight tension after the first day, nothing too bad. But on day 4 I stopped to eat around 7 pm and I realised I wasn't able to walk. So I slept on it, but nothing changed by morning. It was a hard decision to stop but definitely the right one.
What was the cause? A mixture of things. First of all, a bad bike setup – my saddle was too high. Second, the terrain. Long hike-a-bike sections and very steep climbs. Third, the weather. We have had rain and strong wind since day one. The temperatures dropped to 0 °C at night when I slept outside. Even during the day it was around 5-10 °C. That changed on day 3, but it was too late for my tendons to recover.
Right gear is key as you'll be spending a few days in it. Riding, even sleeping in it – which makes it dry out, because trust me, there's nothing worse than getting into a wet jersey at 4 in the morning at 0 °C. It also has to fit perfectly. It has to perform. So find a kit that does this for you, it's very much worth it.
Keep on riding!
Why should you do things like this and push yourself past your comfort zone? Taking on challenges like utradistance racing or even simply camping outdoors really pushes your boundaries, teaches you new things and lets you discover new sides of your personality. Being out there alone, tackling problems on the way (like charging your phone till the last minute before the start and then forgetting the charger at the campsite, yep, silly me!), having good days and not so great ones, being mindful of every moment, admiring nature or being scared of nature. It's just an amazing experience where one week filled with adventures feels like months – in a good way. This time I didn't make it to the finish line, but I see my participation as a success of its own. I challenged myself and it was definitely not the last time I did that. Cheers to never giving up. Keep on riding!