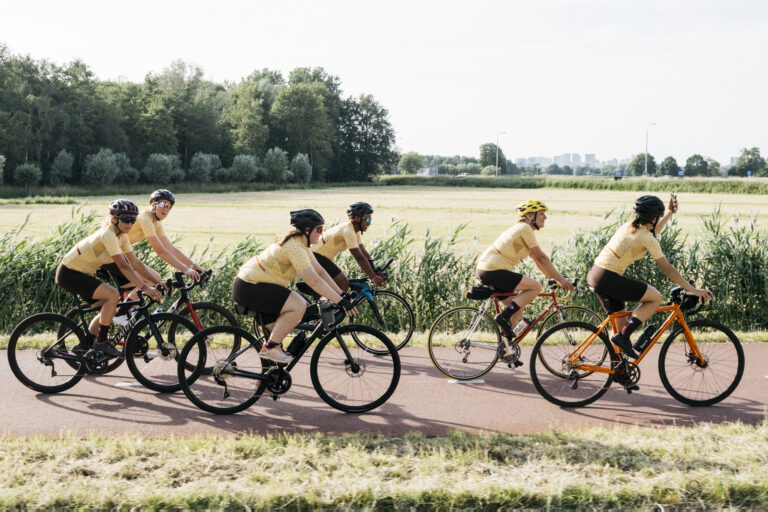 IRIS is on a mission to create colourful cycling apparel for everyBODY.
Last year, IRIS ran a workshop in focus group with our community where we discussed bib shorts for all bodies and booties. Last month, we saw the evolution of this as 12 fabulous bodies joined IRIS at Ride Out in Amsterdam for the ultimate test day and size guide photoshoot.
We had an open call to the IRIS community to participate in the ultimate test day and we were inundated with fabulous applications!
Fit & Sizing Philosophy
We wanted to help our entire community find the perfect fit for them at IRIS, so we choose a variety of shapes and sizes to demonstrate how IRIS cycling apparel fits every unique bootie and body to create the first IRIS community size guide.
We also spent the day discussing the women's needs when it comes to the fit and function of their cycling apparel, adding more ideas to our future pipeline!
IRIS cycling apparel is bold, colourful and unique so that you can express your individuality on the bike, but we also know that to feel fearless you need the colourful confidence guarantee and that means feeling comfortable and secure every time you pull on your IRIS kit.
"The Ultimate test day was a fantastic day to meet so many of the IRIS community. We were overwhelmed with the number of applications and it continues to remind us how important it is to design specifically for the needs of women. And, most importantly; we learn something new or gather lots of inspiration every time we connect and listen to our community members!
I also want to thank the support of the following partners for helping this happen;