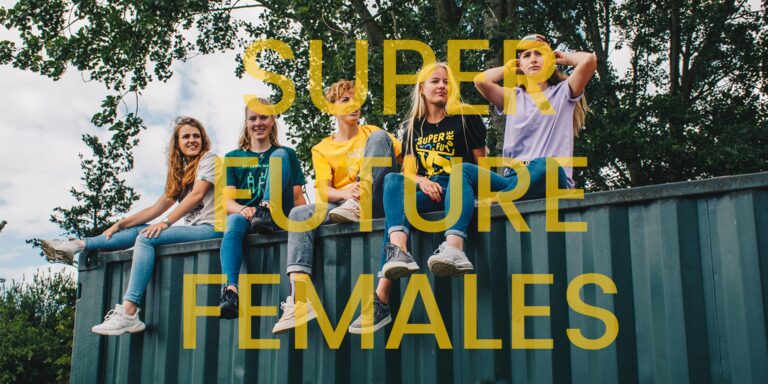 DESIGN
Super Future Females
There's nothing wrong with old-fashioned, old school or, let's put it nicely, 'classic' cycling. But in my imagination, cycling could be so much more exciting, cool and innovative. So, let's forget about the old boys' network who are keeping cycling the same old and focus on the future: women's cycling! 

I've raced many years as a pro, and all too often I've been annoyed by the long-established cycling 'culture'. Frustrated by the stakeholders (yes, that old boys' network), by the manufacturers and by the media. I could have easily turned away from cycling after my retirement but I love the sport too much, and I believe there is so much potential all around. So that's where I R I S started, my own brand of cycling apparel for women, where I aim to combine vibrant designs with performance and innovation.
Together with some of my former cycling colleagues we have also founded The Cyclists' Alliance,  a union that represents the interest of female pro riders. The organization provides holistic support to cyclists before, during and after their careers, and we aim to level the playing field, creating a brighter future for all.
There are obviously parallels between these two projects. Most of all I want to confront sexism and inequality and push for positive change in women's cycling. This all starts with taking women more seriously. Whether you have ambitions to become a pro and make a career out of cycling, or if you just want to exercise, feel fit and push your own limits. We all deserve equal opportunities and quality products that are designed specifically for women.
But I can't be super serious all the time! Cycling is fun and I believe our future is bright. I think women's cycling and women's sport in general have a huge potential and are full of interesting characters we should all get to know! Therefore I've asked five different artists how they envision, as creative minds, the future of women's cycling. The result are five very different illustrations that have become fun t-shirts with the aim to raise awareness for The Cyclists' Alliance.
There are 50 tees of each design, so stock is limited! For each t-shirt sold, 5 euro will be donated to The Cyclists' Alliance where the money will be used to support pro and upcoming riders.
Thank you for your continued support!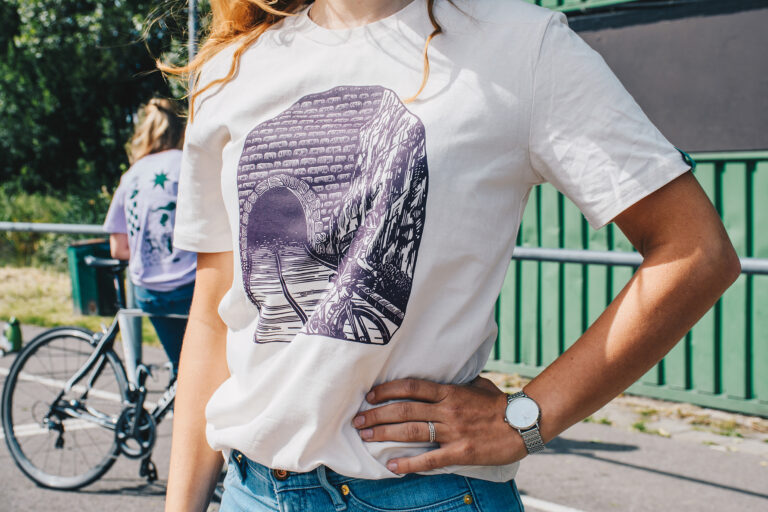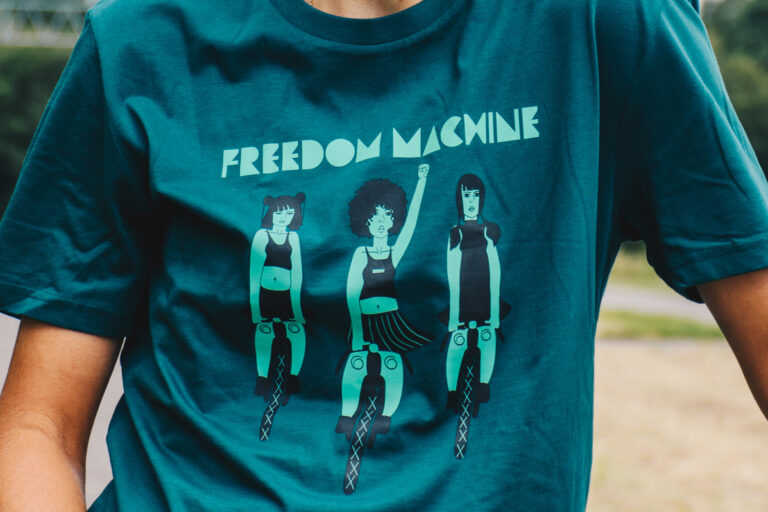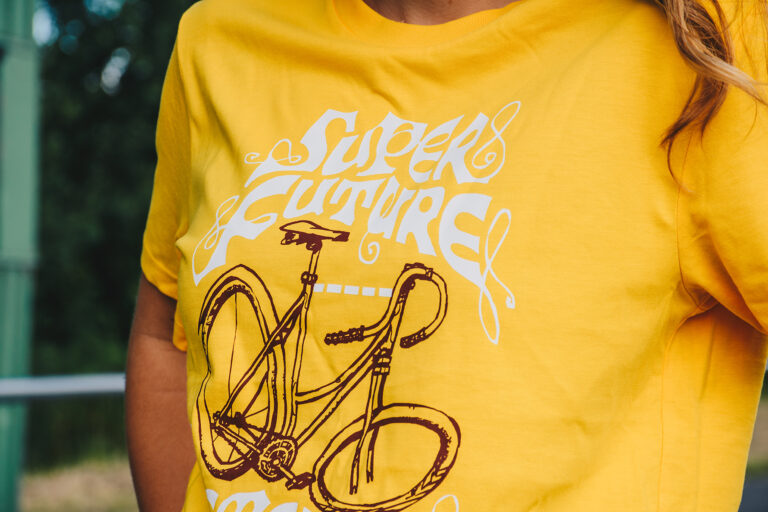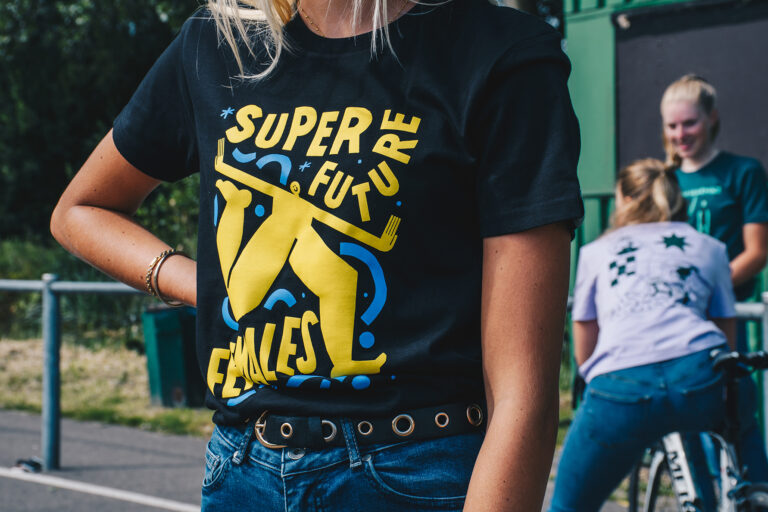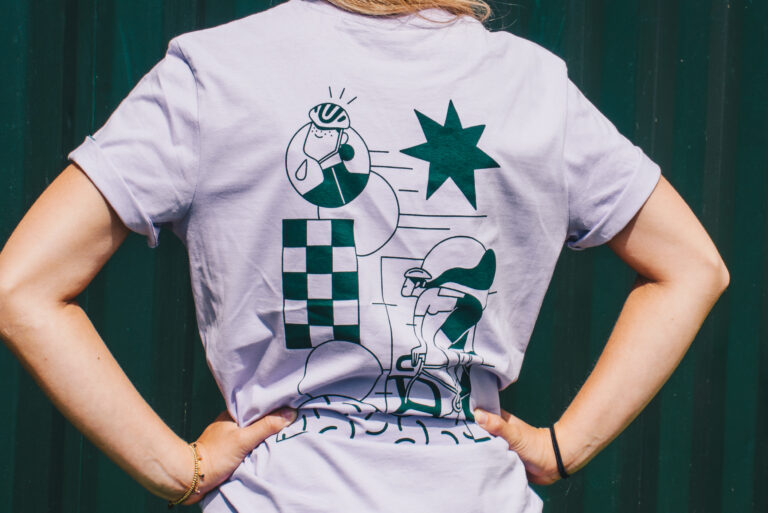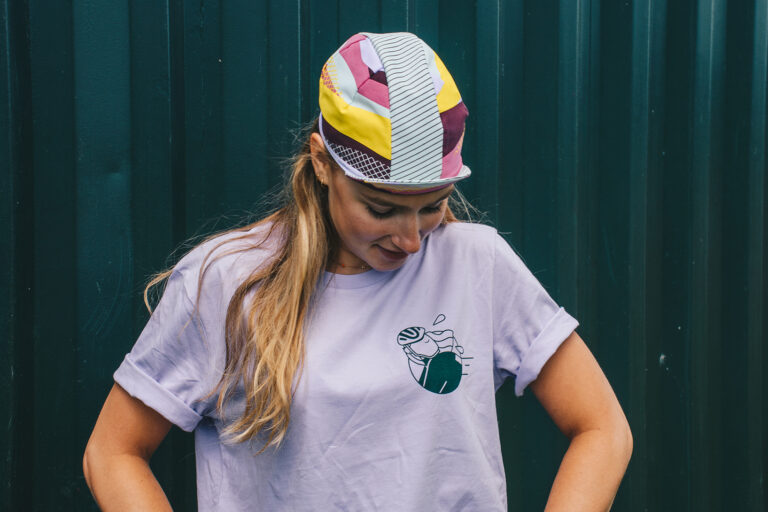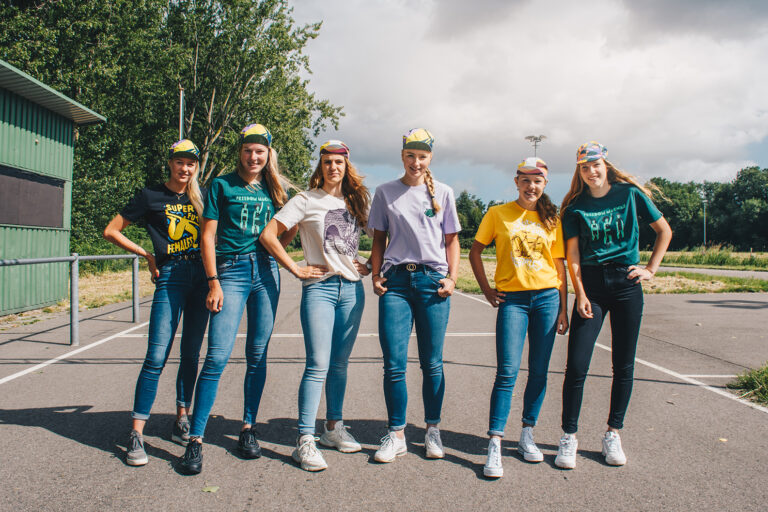 I've talked a lot about the future and  the potential of women's cycling. So I thought it would be fitting to put some young talents in front and behind the camera to show the designs, but also their own ambitions. Photo's are taken by Julia Zwaan, who isn't only a talented cyclist!
*2022 Update: The Super Future Females collection has been updated with exciting collaborations and fun products since the first drop in 2020. See below some examples. As all these items are limited editions and most of them already sold out. Keep an eye on this space for new collabs coming up!