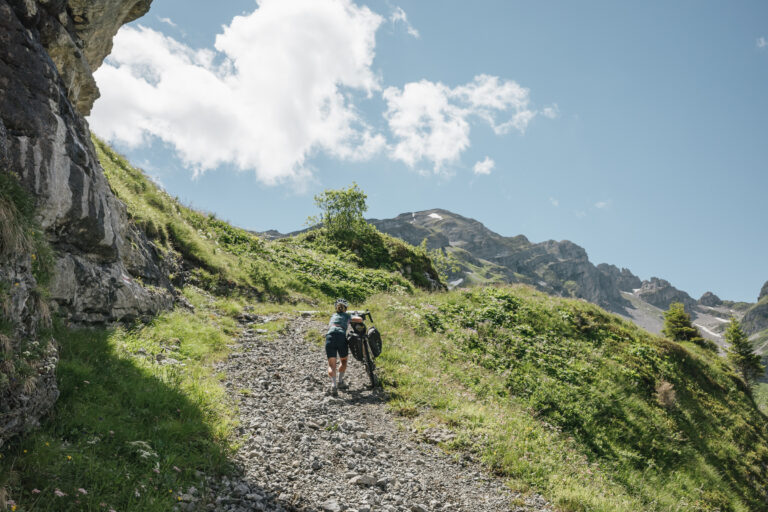 Blog
Switzerland hike-a-bike adventure weekend!
It's been a few years since we've raced together, but the highs and lows we've shared on- and off the road, created a special bond. So, I was excited to be reunited with my old teammate Emma Pooley for a two day adventure in Switzerland!
Knowing that a ride with Emma wouldn't be a spin in the park, I made sure to be prepared. Brought enough Snickers, sandwiches, inner tubes, chocolate, coffee, winegums and wine (you know, basic essentials!) to survive two days. Emma had send me fifteen different route options the week before to make sure I was completely confused and in the blank of what was exactly the plan of our trip. Fortunately, she brought a bunch of friends along, which reassured me she I wasn't the only one she had to wait for on the climbs.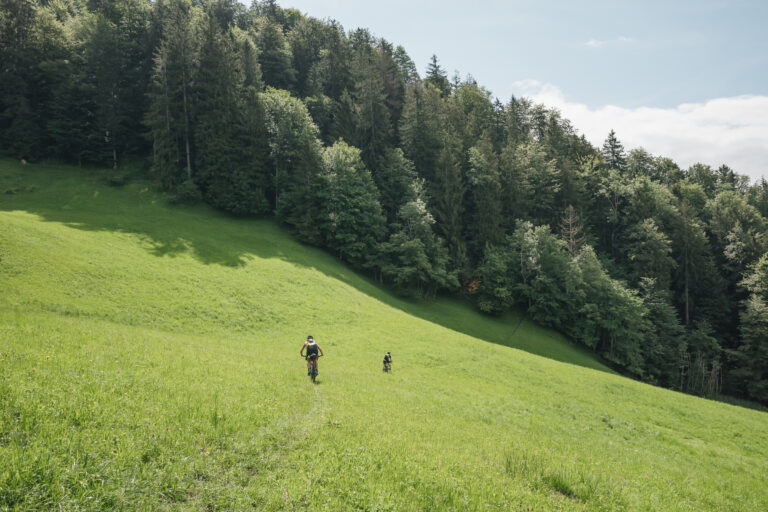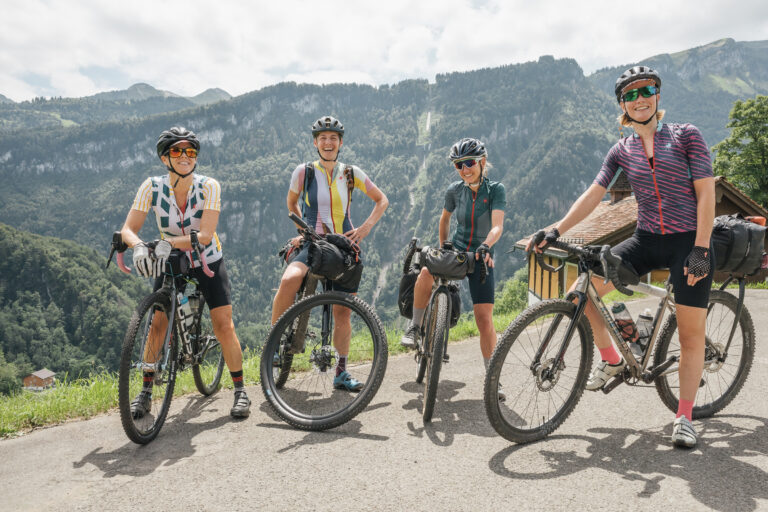 We took off from Emma's place, who lives somewhere between Zug and Zurich, and picked up her friends Liesbeth, Nick, Pezz and Shane along the route. We cycled through Muotathal (they called it hills, bumps and 'pre-Alps', for me it were all proper mountains after months of lockdown in the Netherlands) and then we climbed up the Chinzig pass. Cycling through 'postcard' Switzerland is just amazing. This country is so clean, organized and pretty it almost hurts your eyes. And the views only got better, proportional to the number of altimeters. The Chinzig pass is long and high and impressive! At the end of the day we passed the top, descended a bit and found a place to camp. Finally we could drink that wine that we brought all the way up, in the cozy company of many (bell ringing) cows.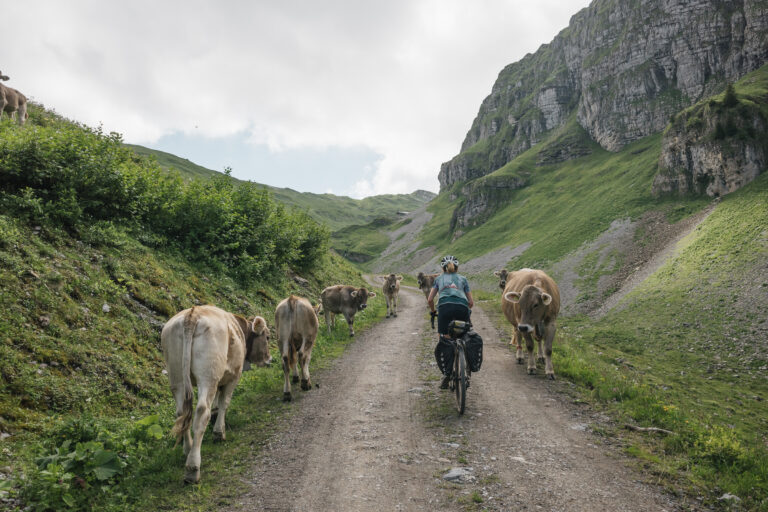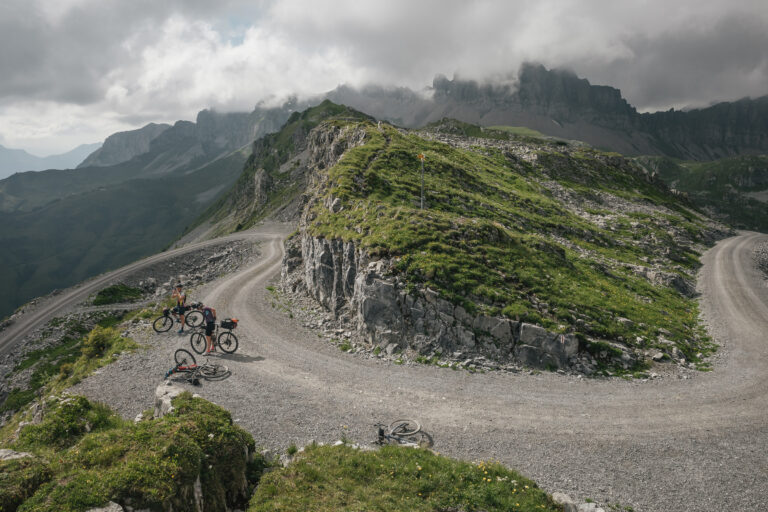 After a short night and a great Snicker-cheese-banana-breakfast we left our campground to ride back where we started yesterday. I was pretty excited for this day, since I figured it would be mostly downhill (definitely more my specialty then climbing) but I should've known better… The route contained lots of steep climbing, and most have to be done by foot, pushing our bikes. Off course we went off-route and everything took way longer than expected, but well, the longer the fun lasted! The views were great, the mountains magnificent and Liesbeth's' mood as well (the more tired she was, the more she sang!).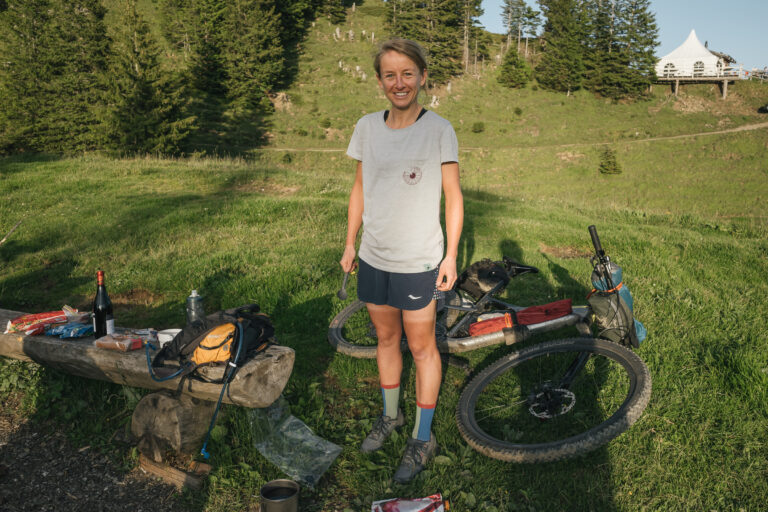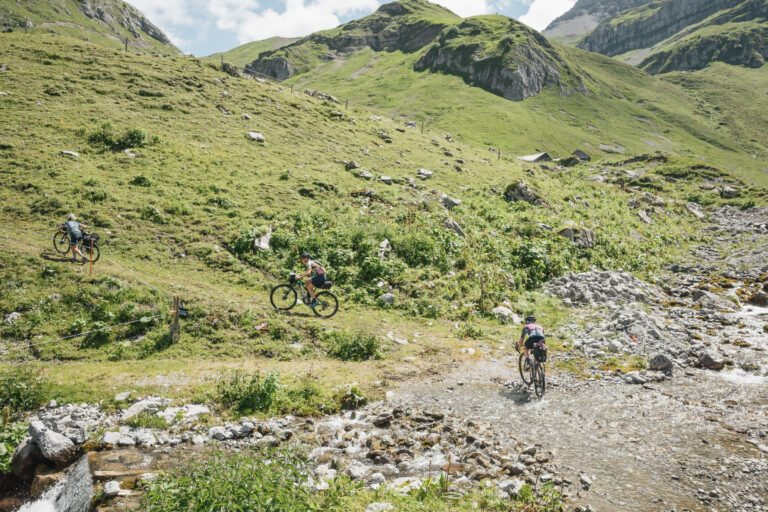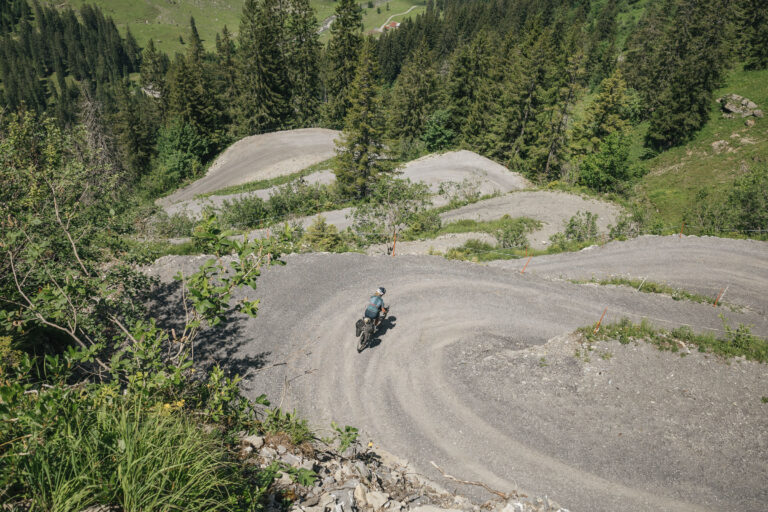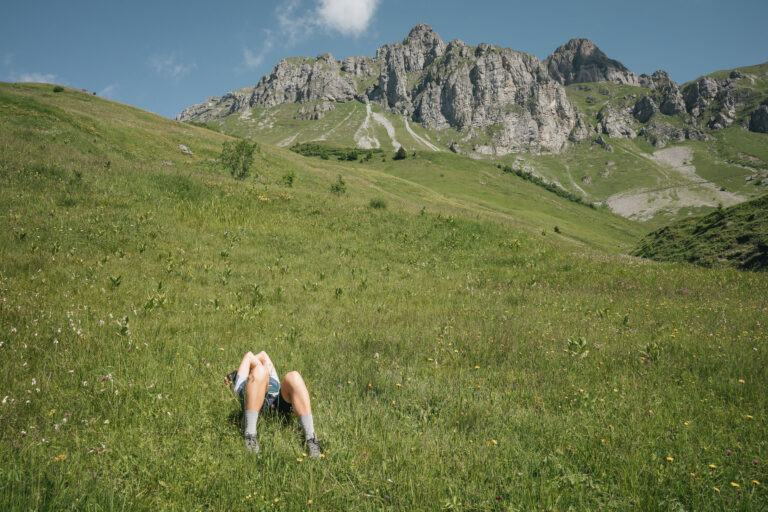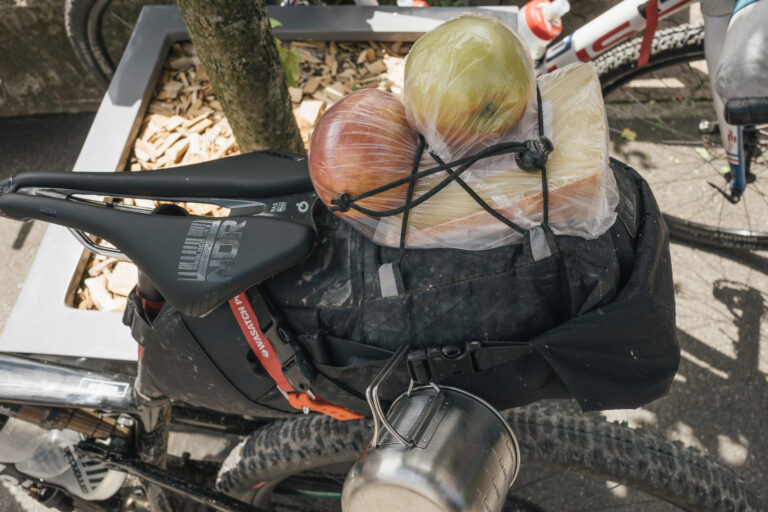 I was a little relieved as well slightly disappointed when we arrived back. If it was up to me, this adventure could've taken a few days more! It was cool to learn that Emma, just like myself, reinvented cycling for herself and is now maybe even riding more then when she was a pro, but with a completely different – and more fun – mindset! And it was great to get some new friends on this short trip. You don't need to race years together to bond, this can clearly be done in two days of biking-adventure!
Thanks to Liesbeth, Shane, Pezz, Nick, Yorit and Emma for the beautiful route and great company. If you feel like doing something similar yourself you can check the route on my Komoot profile (and make sure your shoes are comfortable enough to walk on ;)).
Iris Slappendel
All photos are taken by Yorit Kluitman.