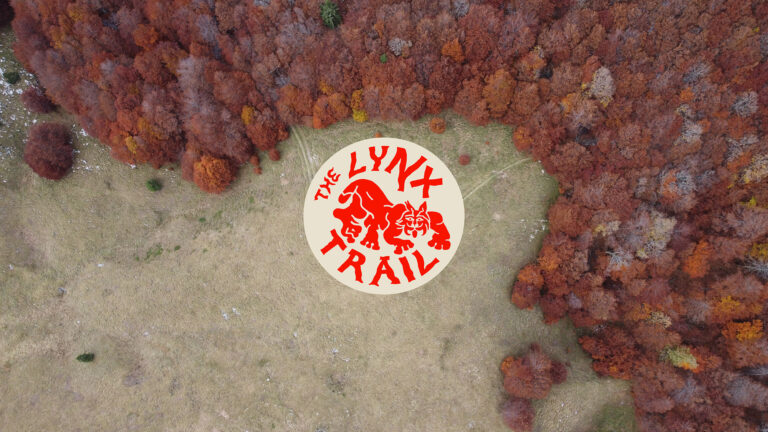 A bikepacking mission to save the lynx!

Have fun, ride your bike, protect the lynx, learn about large carnivores! Bikepacking is combining riding your bike with exploring nature. We ride through nature, learn about it and get in touch with it while taking time off from our everyday lives.
Route Description
The Lynx Trail Bikepacking route leads you from the DINA Pivka Center of Large Carnivores to the Adriatic Sea to the vibrant city of Rijeka. Crossing the remote karst landscapes of the dinaric mountains, thick forests, seasonal lakes all the way to the sea, you will learn about the large carnivores in the area and fulfill small quests to fulfill your mission to save the lynx!
An educational bikepacking adventure
The Lynx Trail is a bikepacking loop designed for Mountainbikes and we recommend to take it on in 4 days. You will find plenty of resupply and lodging on the way, so if you want to do it quicker or take more time, feel free to adapt the stages to your needs!
While you can just ride the route with the GPX track and enjoy the beautiful karst mountains of Slovenia and Croatia, the Lynx Trail is best enjoyed if you buy the starter package at the DINA Pivka Center of Large Carnivores. The Lynx Trail will offer an interactive, educational experience and we took great care in making this more than just a bike ride.
Head over to gravgrav.cc for all the details and our route description.
Who is behind the Lynx Trail?
It all started over a year ago. Together with cycling community gravgrav.cc we planned a very simple project:
Design a jersey that features drawings of lynx and sell them to donate money to a good cause. The Escape Technical T-Shirt, designed by Artist Chiara Terraneo was born and we only had to find a good cause to donate to. It took us longer than we thought it would, but finally we found LIFE Lynx.
LIFE Lynx have the goal of preventing the Extinction of the Dinaric-SE Alpine Lynx Population Through Reinforcement and Long-term Conservation. Instead of just taking our donation, LIFE Lynx offered to work on a special project. The Lynx Trail was born!