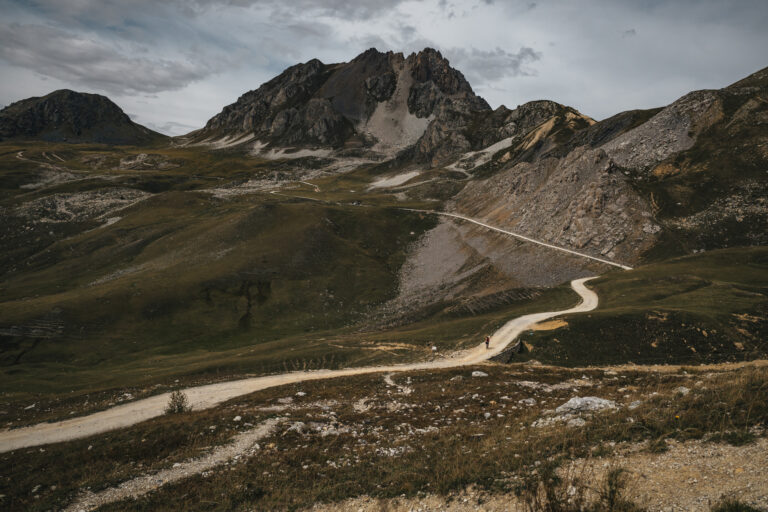 ADVENTURE
Women's Torino-Nice Rally
I'm sitting in my home office, the glare of the computer screen stinging my tired eyes as I sleepily gaze out of the rain splattered window into my garden. Boxes are piled up behind me with the new stock that needs organising and I have a large to-do list scribbled on my notepad in front of me. I'm not sure if 'post-rally' blues exist, but I am definitely feeling it this Monday morning.

Two weeks ago I traveled to Turin, Italy, to take part in Komoot's Women's Torino-Nice Rally after an impulsive sign-up earlier this year! A little nervous and very excited, I arrived in central Turin and observed the diversity of bikes and women gathering in the city's square. Everyone was busy sorting their last-minute needs before we would all embark on this adventure together.
The Torino Nice Rally is a pretty well known event, hosted by route designer James Olsen the first week of September every year. It's a 700-kilometer mixed gravel and tarmac ride through the Alps from Turin, Italy, to Nice, France, with 17,500 meters of climbing. There are 10 major cols along the way, topping out with the 2,744-metre Col Agnel on the French/Italian border.
Why a separate women's event?
The Women's Torino Nice Rally takes the same route a week later and is an initiative from ultra endurance cyclist Leal Wilcox and Komoot. Wilcox noted that there aren't many women attending bikepacking races and by organising an initiative specifically geared towards women, she wants to show that there is a place for women in endurance cycling.
'You should take it on if you feel a little scared but also to show yourself what you're capable of,' she says. 'That's when you learn new things about yourself, and then you also feel so much more empowered to do more the next time. It is an invitation to show up and do something hard.'
(Spoiler: And hard it was!)
We start off as a group in Turin and will ride the route self-supported. It's up to everyone to decide where, when and how to eat and sleep every night and how far we want to ride. The idea is that we leapfrog one another along the way, form small groups, and have the best time ever.
(Spoiler: We did have the best time ever 🙂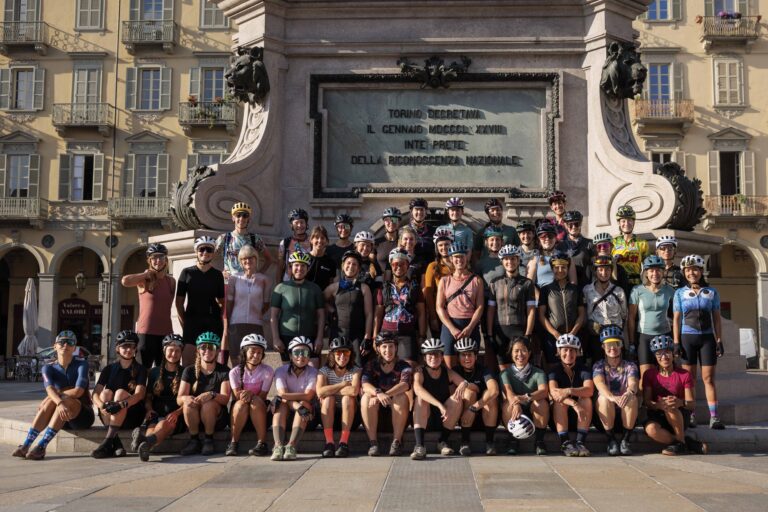 Serious business
Rolling out of Turin was already so much fun. A big bunch of women, fully loaded bikes and a lot of excited chatter. It must have been a sight! We got some surprised faces and cheers from the roadside. But soon it would be serious business. Colle del Colombardo was right in front of us, and we knew this one would be hard to crack. This climb is not especially famous, and for a good reason; it runs out of asphalt very quickly! It didn't take too long until my Wahoo showed red gradients (18%), and it stayed red for a very long time… The tone is set for the week. This climb is long, steep and very loose with rough gravel. As I finally reached the top I met Sarah, Abigail and Kirsten. (Not that they were enjoying the view, as fog had surrounded us.) I was thankful they waited for me so I could share this first 'peak moment' of the tour with them. The descent was absolutely stunning and when we found a little log cabin where we could get some panini, Fanta and coffee my happiness was complete. When we continued and powered through the valley towards the Colle delle Finestre I realized I found myself some very strong riding partners for this week. I just had to hold onto their wheels!
After a big snack attack in town we started the ascent of the Finestre as we knew there would be a good picnic area where we could set up our camp. We made it just before the night fell. Ready for our magical first sleep under the stars!
Life saving blankets
The next morning there was no time to loosen up the legs. As we were already a few kilometers on the Finestre it was steep gravel for breakfast! Cowbells provided my tune for the climb and dirt bikers passing us made the view even more spectacular. A zigzag of dusty roads all the way to the top. We regrouped at the top and cheered for those who arrived a little later. When Vanessa shed a tear (of I guess I mix of joy, pain, relief and pride) I realized how special it is we are able to do this. After a very short descent and a pasta that contained an equal amount of garlic I normally eat in a month, in my belly, we took on the Strada dell'Assietta. More gravel! And more climbing, although not so steep. I've ridden in a lot of beautiful places in my life, and the Assietta is now very high in that list. It might even be number one! We made it to Briançon by the end of that day, the first border crossing to France.
Unfortunately, France wasn't that warm at night and the showers at the campsite weren't either. During the night I thanked Emma Pooley for her advice to take a life saving blanket, which I wrapped all around me. After a little sleep I woke up with a thin layer of ice on top of all our stuff and myself. So this is that ultra endurance adventure everyone is so pumped about?!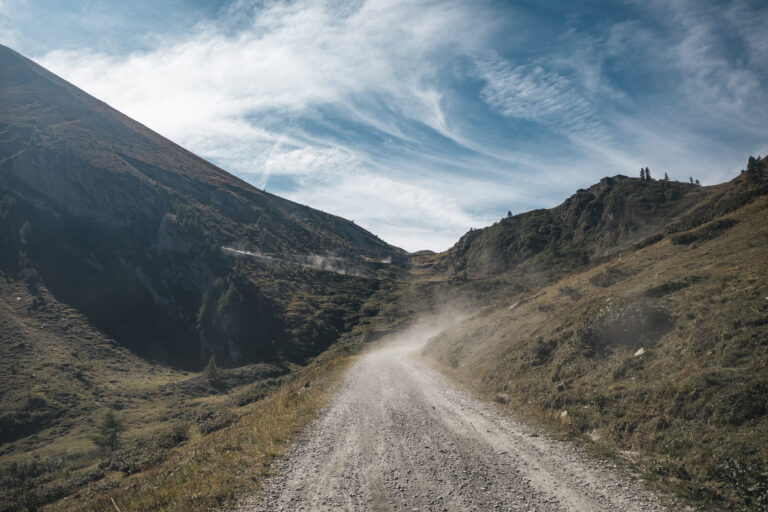 Campervan rabbits
Paula and Angela caught up with us in Brionçon and together we rode over the Izoard and up the beautiful Colle delle Agnel. Halfway up the Agnel we stopped to stretch our legs and cool down beside a little house that provided some shadow, when we discovered the campervan parked beside the house was actually a big rabbit house! After this cuteness overload we rode up the last part of the climb in a beautiful low afternoon sunlight. On top of the Agnel we crossed from France back into Italy. And this climb marks also the highest point of the route! We had a little celebration that expressed itself in me lying on the mark between France and Italy for a very unflattering photo. I'll better keep that one for myself. We threw ourselves down the descent and found a hotel in Sempeyre for a real hot shower, a laundry machine, a glass of wine and a place to dry out wet camping gear. Life is good.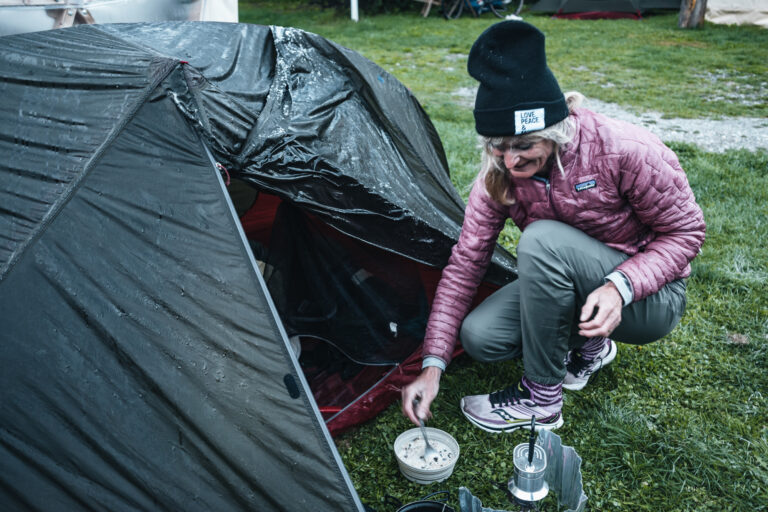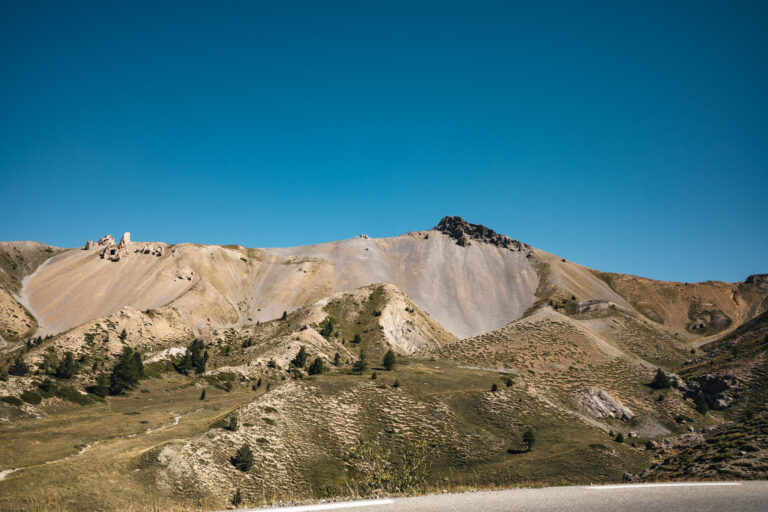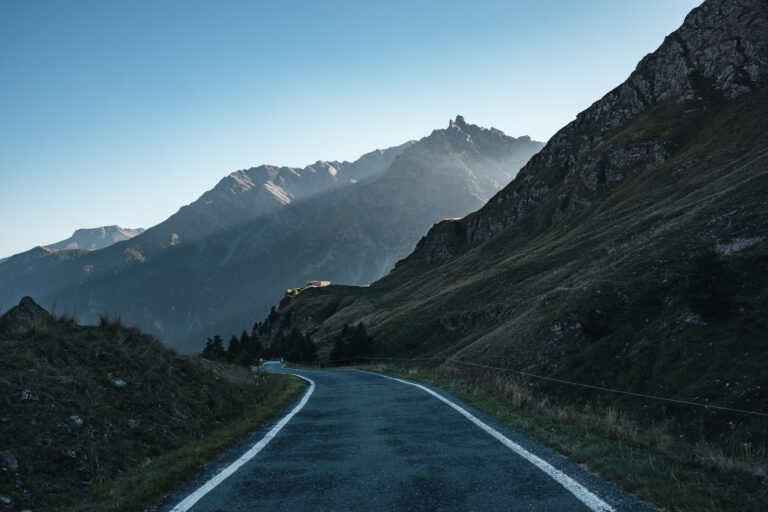 Cannoni and Little Peru
Another epic day awaited us when we rode up the Colle delle Sempeyre and down the Strada Cannoni. It was absolutely stunning and so much fun. Especially as I was on a mountain bike so not that much feeling like a 'connoni' myself (in comparison with the others on gravel bikes). When we finally found a bar to get some food, down in the valley, the old couple that ran it treated us to some complimentary glasses of white wine. A guaranteed successful combination for heavy legs when we got back on the saddle again.
After another cold night outside we climbed the Col del Preit. A beautiful tarmac climb where I catched up with Louise, who had done it before and therefore could comfort me by saying it wouldn't be that crazy steep for all the climb. And that the views will be worth it. At the top of the Preit the climb transitions into a gravel road; the Altopiano della Gardetta, also called 'Little Peru'. Louise was so right, this road is another highlight on the TNR route! I caught up with Sarah, Abigail, Kirsten and Alba at the short hike-a-bike part at the end of the Gardetta and we descended down together. In the valley we caught up with another group and together we rode the last leg of the day to a campsite at the foot of the Colle di Tenda.
Dream holiday
I had the best start of the day, as Emma Pooley, who joined us the night before, woke me up with a freshly made coffee. But as soon as we finished packing up the first raindrops came down and as soon as we were on the ascent of the Tenda it was absolutely pouring rain, cold and strong gusts of wind. We quickly put our rain gear on and continued on another old military gravel road, while battling the wind and trying to stay on our bike. After a while the sky opened up and the sun peeked through. It sure created very mystical views. Anyway, I couldn't even think of being grumpy by the weather when Violette put my complaining about being cold in perspective; Coming from Rwanda it was her first time experiencing temperatures below 10 degrees Celsius. Another first for her to add to her 'dream holiday'! Down in the Roya River Valley we quickly found a hotel where we stayed close to the heating for the rest of the day.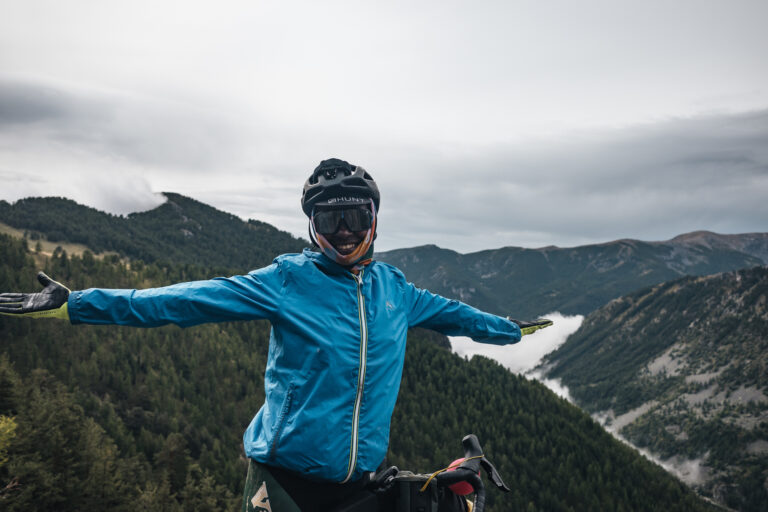 The sea in sight
Only two big climbs before we reach Nice. There's enough time so we don't need to rush and I really enjoyed the Col de Turini. It took forever but I had a lot of photo stops along the way and caught up with many women that I hadn't seen for a few days. Down in Sospel it looked like the little town was conquered by hungry cyclists occupying cafes and the supermarket. With our bags stocked up with food and drinks we took on the last climb for the day to an amazing bivvy spot, overlooking the coast. We had agreed to all camp here together before the last ride towards Nice. It was so nice to see everyone again and hear each other's stories. Some came in well after the sun had set and everyone was welcomed with big applause, hugs and beers. One of my favorite moments of the week!
The final day was there. The last leg was the easiest, besides two short climbs mostly downhill to the coast. It was cool to see the Mediterranean sea after a week, but I also had some mixed feelings as I knew this adventure would be over very soon. We rode to the sea together and had a super refreshing swim with the whole group. Emma and I found our hotel in Nice and before we knew it was time for the finishers party. After drinks, dinner and (more) ice cream the moment had come to say goodbye to everyone. The TNR route was absolutely amazing and fun, but the group of women that took on this challenge even more so. It felt very special to take on such a challenge together with a big group of women. I can recommend this to everyone who isn't afraid of a big challenge, but might be held back by the competitive element of ultra racing. Just do it!
Time to get back to work now and get through that to-do-list. Although my mind will probably keep wandering back to this adventure now and then…