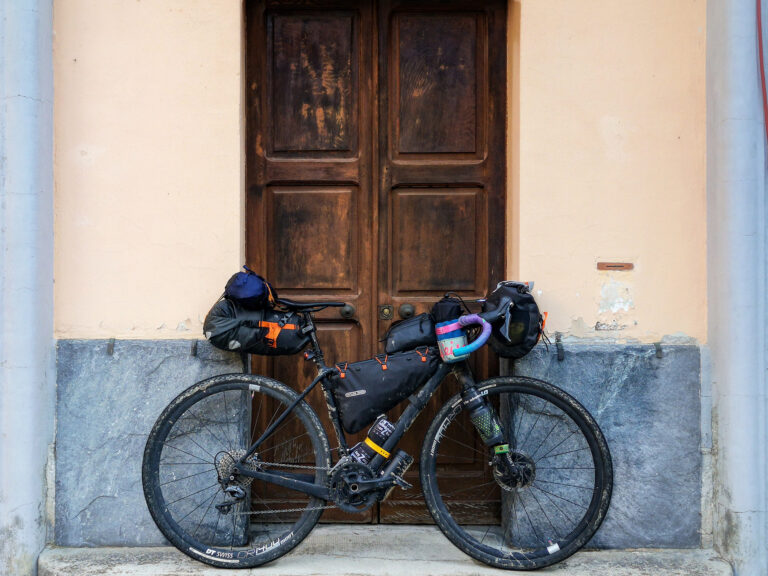 Adventure
Going on your first bikepacking adventure?
Here are some top packing tips from IRIS ambassador Sara Bukies.
I'm going bikepacking, what shall I pack???
"For sure my favorite jersey and of course the cargo bibshorts with pockets, which come in super handy when bikepacking! Hmmm, But… the last time I wore them I had a sore bottom afterwards and this time I'll have longer days in the saddle…. And actually, the other top does fit better and is less tight… And what kind of shoes? Will there be some hike-a-bike passage somewhere?
Argh, I'm running out of time and can't study the route in detail, whatever, let's pack the allrounders! S***, I should have started packing earlier. And I totally forgot to clean my bike after yesterday's short muddy ride… And do I need rain pants? Or shoe covers? Long or short gloves? And where is my multitool? And the powerbank, damn, I have to charge the powerbank as well.
Send help, where do I start?… Maybe I should just stay at home…"
These and many other thoughts go through my mind (almost) every time I get ready for a bikepacking adventure. No matter how early I start packing and putting things aside that I may definitely? / possibly? / surely?/ not?/ take with me, I always end up stressed 😫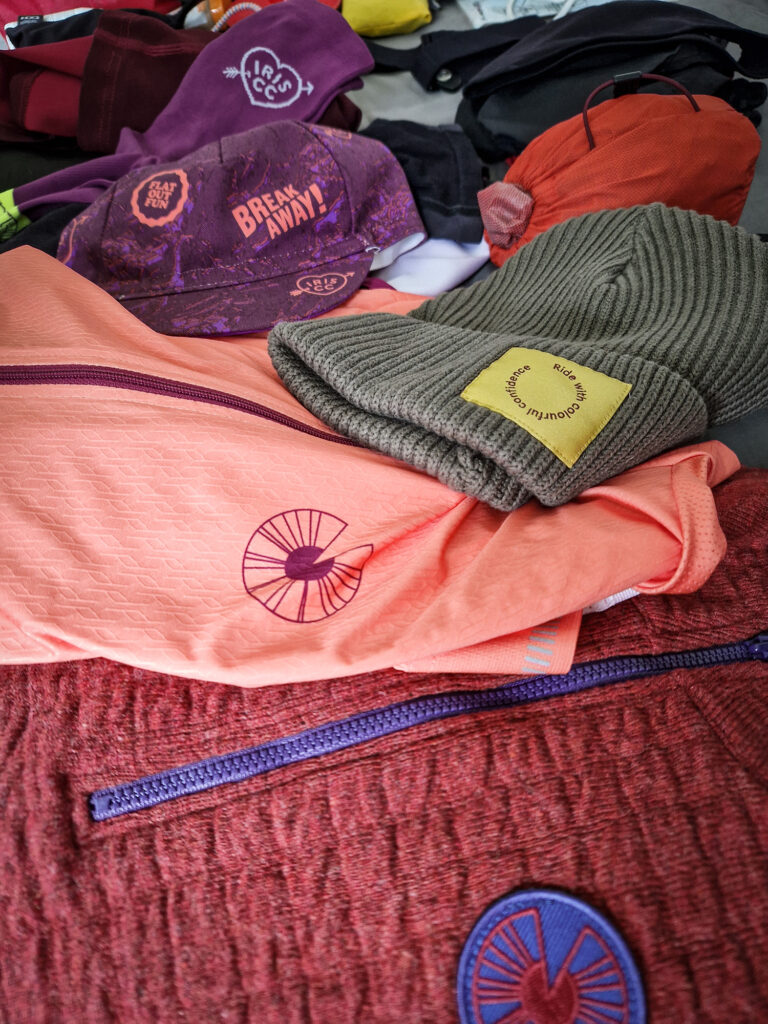 For sure I am more experienced now than I was a few years ago, but I still forget really important things such as a helmet (happened to me in April when I went to the Canary Island for a solo bikepacking trip of 10 days… I had no choice but to buy a new one although I already had two back home, ouch.). So how do I organize myself best and what do I really pack in the end?
There are a few things I always have with me, whether I'm just planning an overnighter in the region or a multi-week bikepacking trip abroad. This includes a:
✅ sleeping bag
✅ inflatable mattress and pillow
✅ ear plugs
✅ contact lens solution (not required if you don't wear contacts of course 😂)
✅pain killers
✅an emergency first aid blanket
✅a pocket knife
✅and a spork (a spoon and fork in one).
Of course these are personal preferences, but these are a pretty safe bet for your first adventure!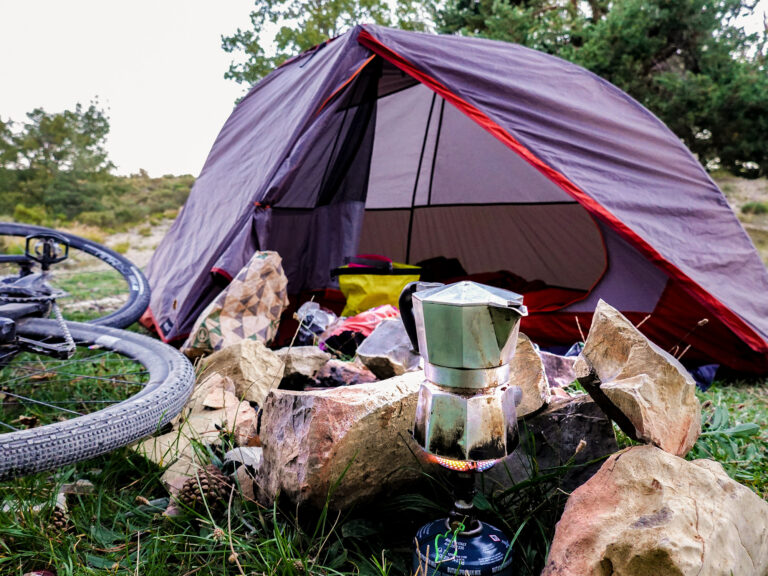 I've also started packing with a packing list that I once came up with. Of course, there are adjustments I have to make every time depending on the weather forecast, season, location and length of the bikepacking tour, resupply options, fellow riders and the terrain. For example, I always take a down jacket with me when riding in the Alps or other high mountains, even in summer! Rain pants are a must as well, they not only keep me dry but are a nice windproof option for cold descents as well. In midsummer, I pack a thinner sleeping bag than in late autumn and I leave the thermos at home and rather take a bidon or Platypus with me.
On short adventures, I may not necessarily need a power bank because I can charge devices during short stops in restaurants or gas stations and also leave my phone on flight mode for most of the time, but on longer trips it is indispensable to have one with you. When bikepacking for only a short time I can easily replace my headlamp with the front light, leave the FlipFlops or Birkenstocks at home and take only an XS bath towel, because I may not shower at all. On tours lasting several weeks, I pack differently: there are some items that I add to the packing list and I might also bring a second or third pair of undies and socks.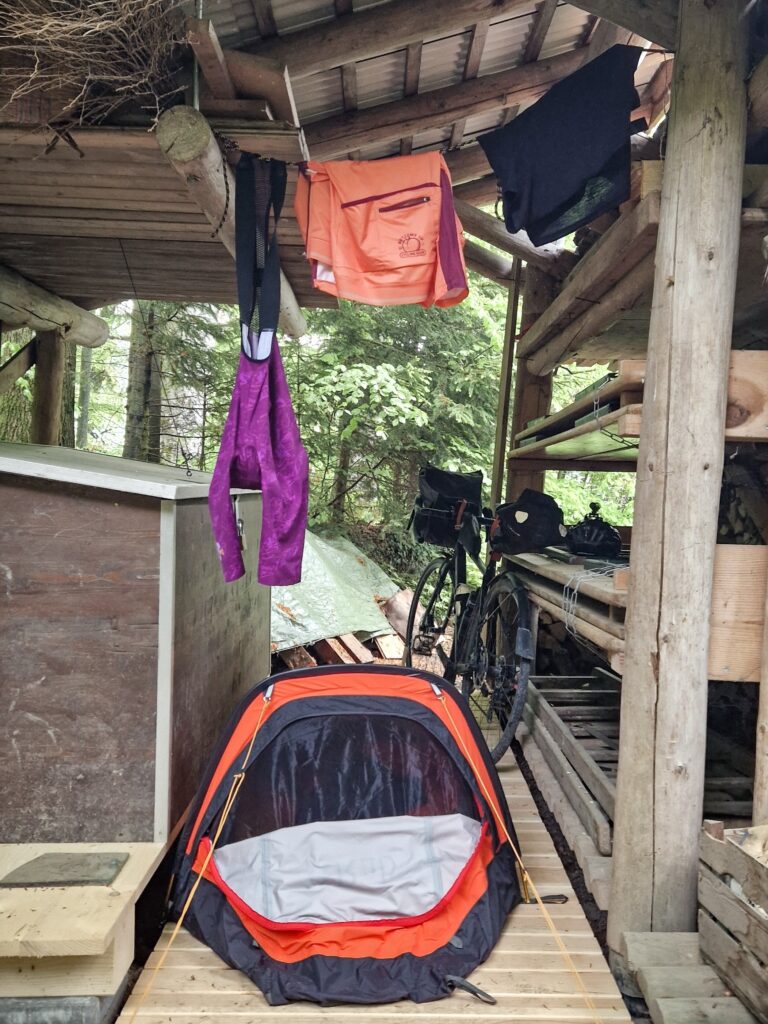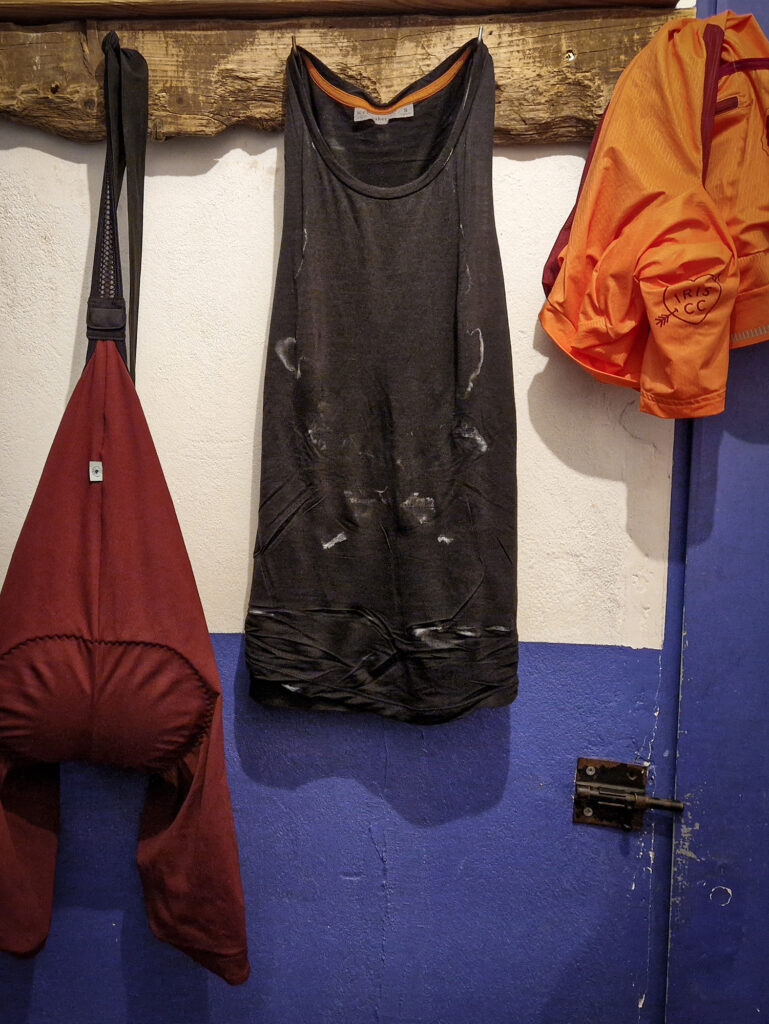 Over the years I have become really good at filling shampoos, creams, pastes and other things in even smaller containers than the mini / travel sizes available on sale. This is especially worthwhile for bikepacking weekenders and overnighters: it's amazing how long you can travel with a travel-sized toothpaste or shampoo (we're talking a week and more). Filling even smaller portions not only saves weight, but also space.
If you are heading off on your adventure with somebody else then arrangements with fellow riders make sense. My husband and I never take 2 stoves, 2 sets of pans, and 2 Bialettis with us. We share what we can and try to both carry things the other one could use as well. Even with overnighters in a group, we usually agree on who brings what.
When you get to the end of your trip there are probably only 2 things you're happy not to have used: the first aid kit and the toolbox with repair material for the bike. By the end of your adventure everything else should have been employed at least twice. Whatever you didn't use on your trip perhaps but in the maybe packing pile for next time!
I hope that my universal packing list will help you get yourself ready for a bikepacking adventure. Just remember, it isn't a list of items you definitely have to take but more of a place to start and then you can make adjustments as required.
Finally, have fun out there and don't worry, even if you forgot to pack something, you'll be fine and survive 🙂
By Sara Bukies
Enjoy your first bikepacking adventure and make sure you tag us in your photos! 📷
Big thanks 🙏 to Sara for sharing her top packing tips with us this month.
If you want to see more of what Sara is up to make sure you check her out on Instagram 👉 @breakaway_sara