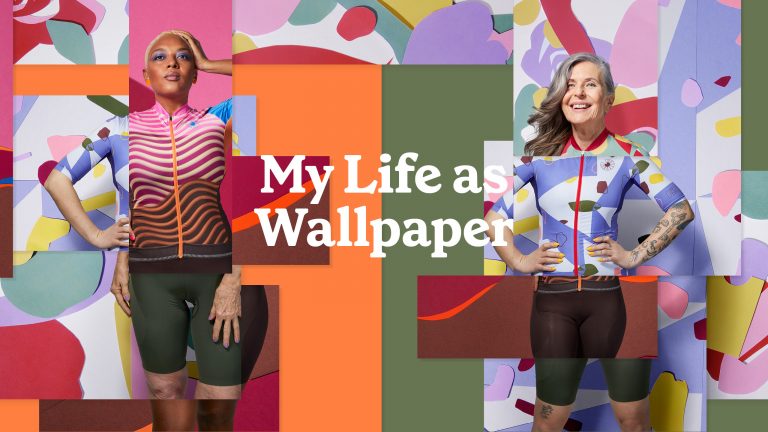 SS22 Women Cycling Collection
My Life as Wallpaper
It might sound weird, but I love wallpaper. I'm not referring to the virtual graphic that sits behind the apps on your smartphone, but the traditional wallpaper that serves as both art and decor, adding texture, colour and character to your walls and ceiling.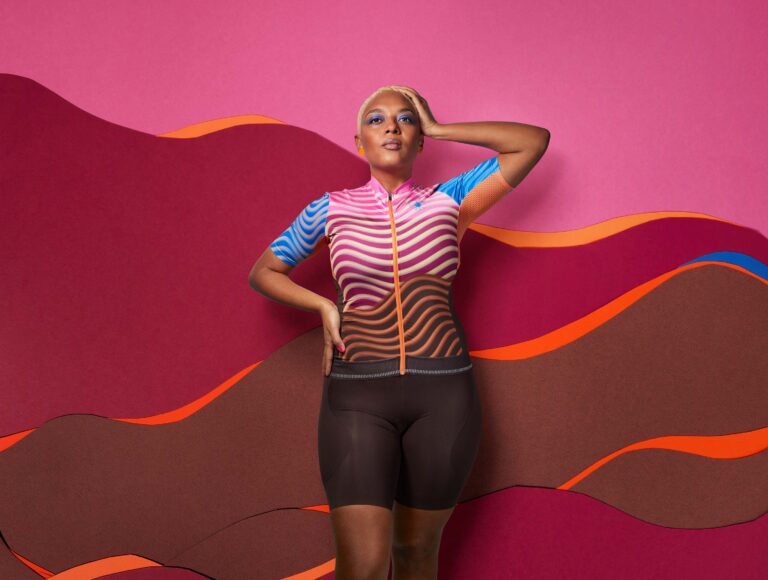 If it's up to me, the bolder, the better. Statement wallpaper can add instant impact, completely transforming a space and behind the wallpaper, the story of the home, its owner(s) and a moment in time is captured.
I've had many different wallpapers in my life so far. On reflection, each one of my wallpaper choices epitomises my interests, my state of mind and the people and things around me that influenced who I am and how I've learnt to express myself. And, it comes as no surprise that there have only ever been bold, colourful wallpapers on my walls!
For the SS22 Limited Collection, 'My Life as Wallpaper', I have created three imaginary female muses named Vinnie, Aretha and Zaza who depict three phases of my life; who I was, am or potentially will be at that particular moment in time. I imagine the unique characters of these women infused into the paper on the walls, their personalities and emotions emulated in the patterns, colours and textures bringing their individuality to life.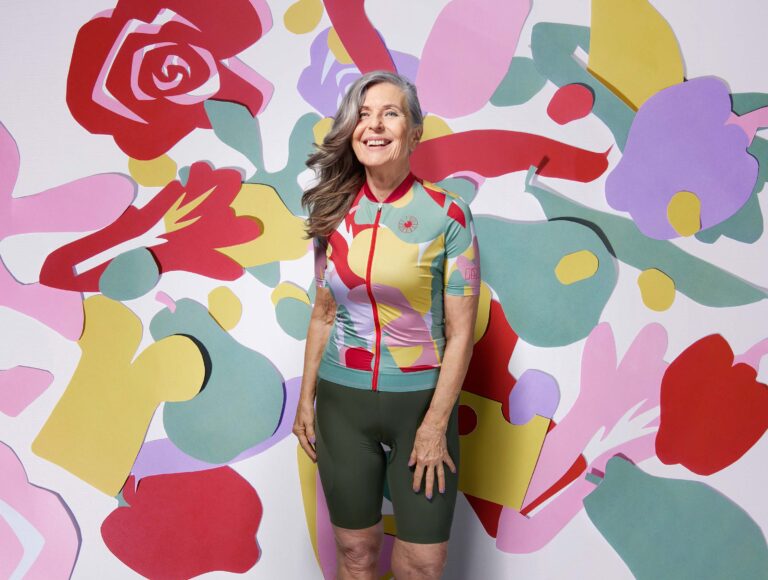 This collection is also created for all those women that inspire me.
To the women that give no fu%k$ about how and why they ride.
To the women that use the bike to challenge themselves on crazy adventures, however big or small.
To the women who still find a moment of peace on the bike from their busy lives.
Like the wheels on your bike, wallpaper just keeps on rolling and I hope whatever your taste, there is something for everyone in this limited collection; whether you're a rebellious rider, an active adventurer or a peaceful pioneer. 'My Life as Wallpaper' will enable you to stand out on the roads, ride with colorful confidence and feel the transformative power of expressing yourself with these eye-catching designs.
Iris Slappendel
We went out on a ride to test our new collection:
Shop the full collection below!