La Grande Boucle Féminin, It's back!
IRIS celebrates this pivotal moment with two new limited cycling jerseys; the IRIS Racing Team Jersey and the Women's Maillot du Combiné jersey.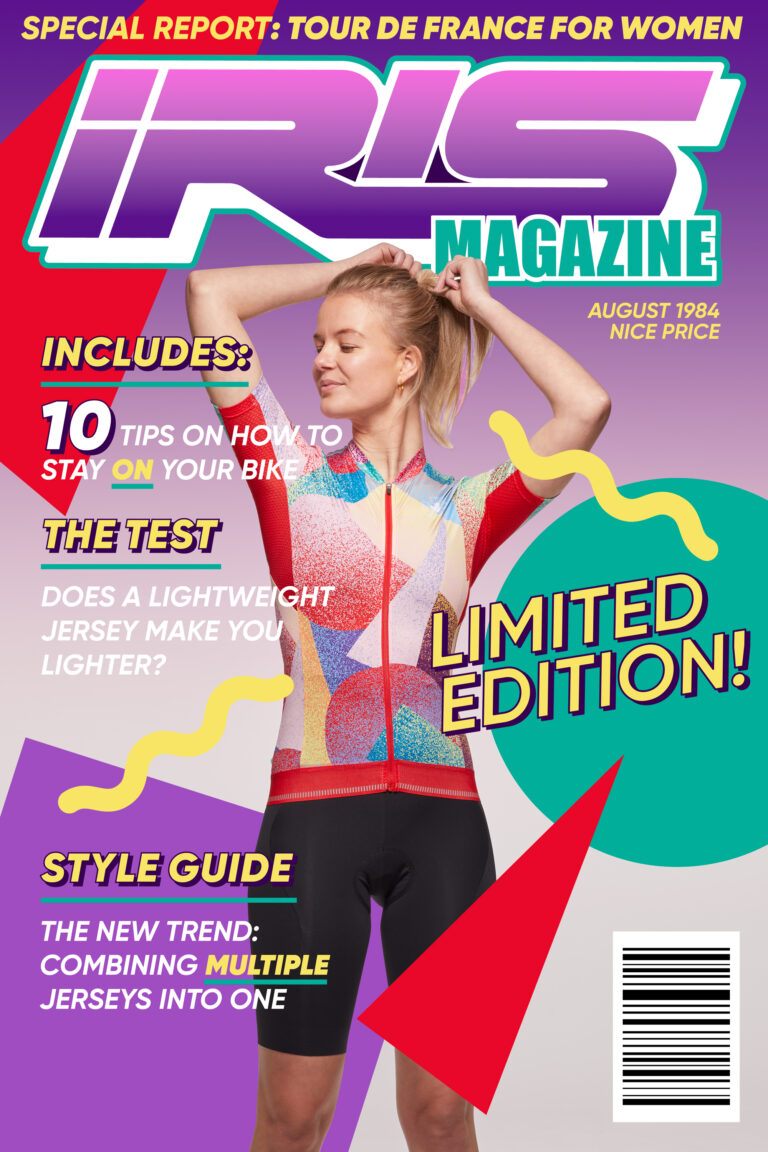 With all the excitement building up to the Women's Tour de France this summer which will be known as "Tour de France Femmes avec Zwift" it feels like a historical moment for women's professional cycling.
But, did you know there was in fact a grand tour in France for women back in the eighties? The race, first called Tour Féminin and later rebranded as la Grande Boucle Féminin, was held for 16 years between 1984-2003; when today's stars of the sport; Annemiek van Vleuten was still in diapers and Demi Vollering was far from being born! The racers in La Grande Boucle; Inga Thompson, Jeannie Longo and Maria Canins were some of the stars back then.
There are so few records of the very first Tour de France Féminin (1984) that some present-day professional riders and fans might not even know that it happened at all! The Tour de France Féminin spanned three weeks and ran simultaneously with the men's race. The women rode similar courses, though shortened, and finished each stage around two hours before the men. This very first 1984 edition was won by American Marianne Martin and she accompanied Laurent Fignon (Men's Winner) on the podium in a bright yellow leader's jersey – sponsored by 'Banania' (a chocolate drink). Unfortunately, the history of the Tour de France Féminin isn't very long and although there have been some attempts of different race organizers to create a Grand Tour in France, it never gained the same media coverage or created the same status as the Men's version and hence, did not exist for very long.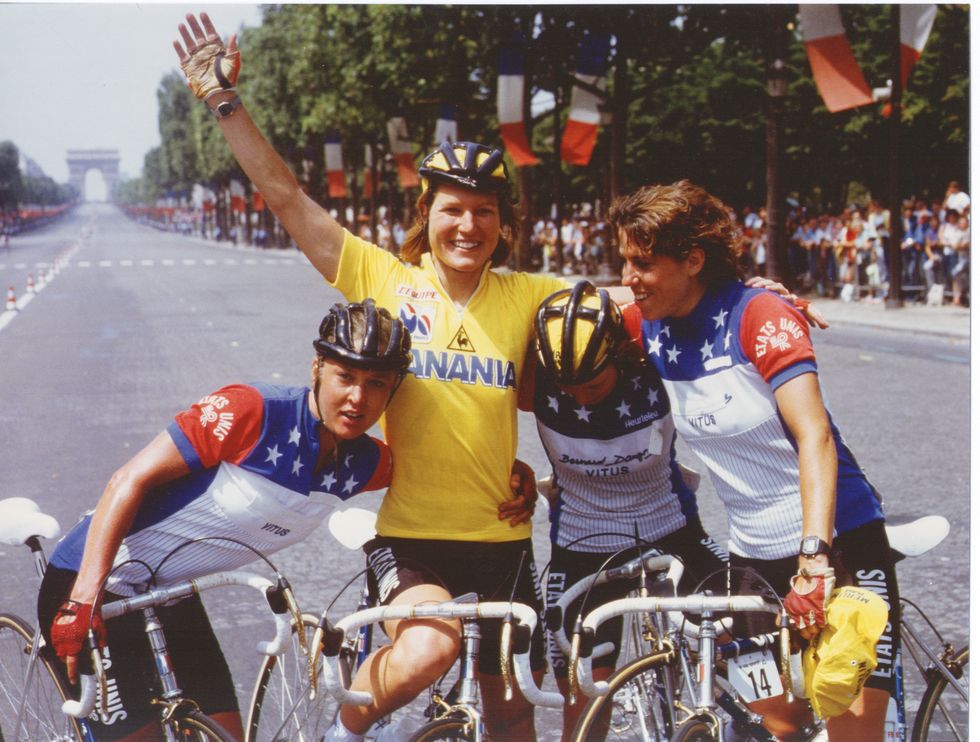 Our founder and designer, Iris Slappendel began her racing career in 2004. We ask her to reflect back on this period in women's cycling and what she can remember from this era;
"Honestly, it's also way back before 'my time'. When I started racing bikes all that was left of this time were old cycling jerseys I received from people in their encouragement and enthusiasm for the young girl in the area who wanted to race her bike. I still have many of those jerseys. There was one jersey in particular that I loved. It was bright pink with white and green logos and had a matching black and pink bib short. The main sponsor was, funnily enough, 'Sponser', a sportfood brand.
Rummaging around in my big box of old cycling clothes I found some more little treasures. The colors, the logos, they're all so fun and bright! Scrolling through the internet archives to find out more about Marianne Martin, Inga Thompson and all those women who raced in the eighties I stumbled upon the most amazing outfits, bikes and accessories which inspired my designs for the IRIS racing team".
Iris Slappendel, Founder and Designer of IRIS – I Ride In Style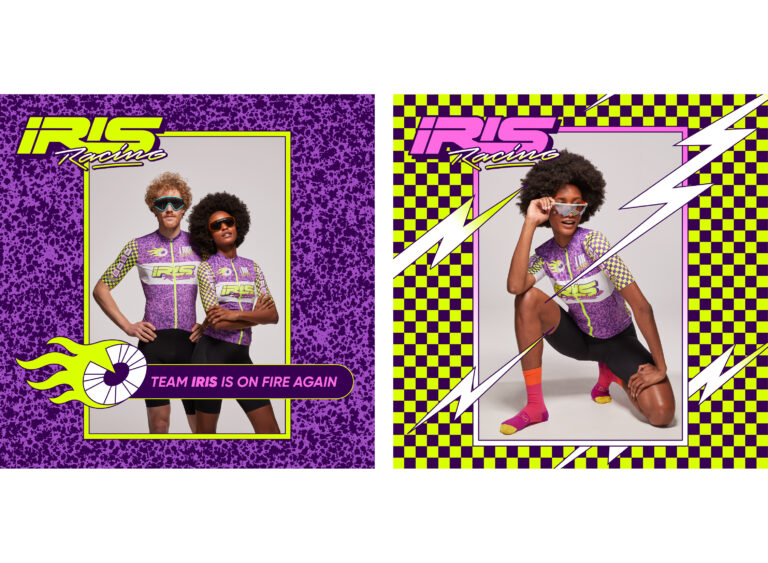 We won't linger in the past for too long but it's nice to look back and be inspired by iconic colours and designs which were daring, bright and rebellious! The stars of today's women's cycling are just as colorful as back then so we wanted to create a retro-inspired limited-edition capsule collection in honor of those women who paved the way for women's cycling to bring us to the 2022 Tour de France Femmes avec Zwift.
Let's celebrate, watch and cheer for all those racers out there at the Tour de France. And feel like a badass racer yourself in our new limited edition designs!