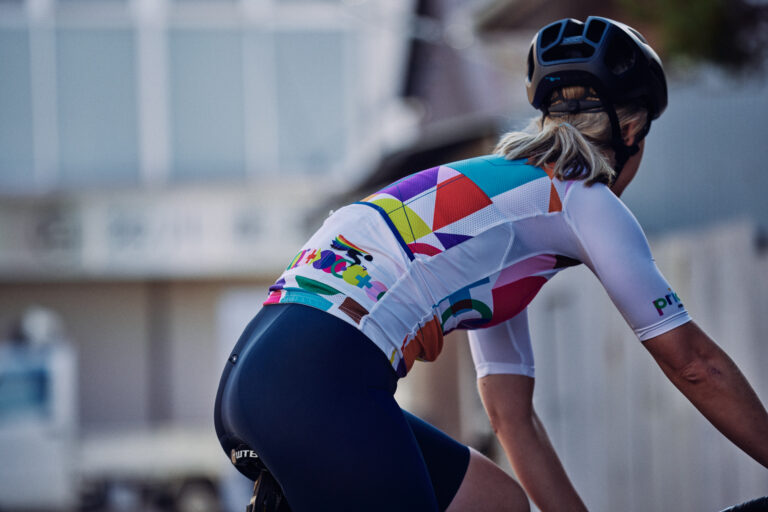 On the very last last day of the Pride Month we are excited to present our "Pedal for Pride x IRIS" designs!
Pride and Sports is a Dutch platform for LGBTIQ+ in sport who advocate for a safe-space to all athletes, regardless of their sexual orientation, gender identity, gender expression or sex characteristics.
Sport helps with our personality development and offers a powerful tool for connection in society. IRIS collaborated with Pride and Sports because IRIS believes it is important that you can be yourself everywhere and at all times and through our bold and colourful designs we enable every cyclist to express their individuality whilst they ride in style.
"When creating a design for Pride and Sports I was mostly inspired by the huge diversity in people and athletes that are represented under the pride flag. People come in all shapes and sizes, with different orientations and ways in which we identify ourselves. The design is a very abstract interpretation of connecting everyone and forming a harmonious, fun and colorful space together.
I hope the different items will be a conversation starter for those wearing them. We've also carefully chosen to go for items you can wear both on and off the bike in a gender-neutral fit".
[Iris Slappendel (she/her), Founder and Designer of IRIS]
All benefits from the sales will be donated to Pride and Sports. If you want to make an additional donation, you can do so here: prideandsports.nl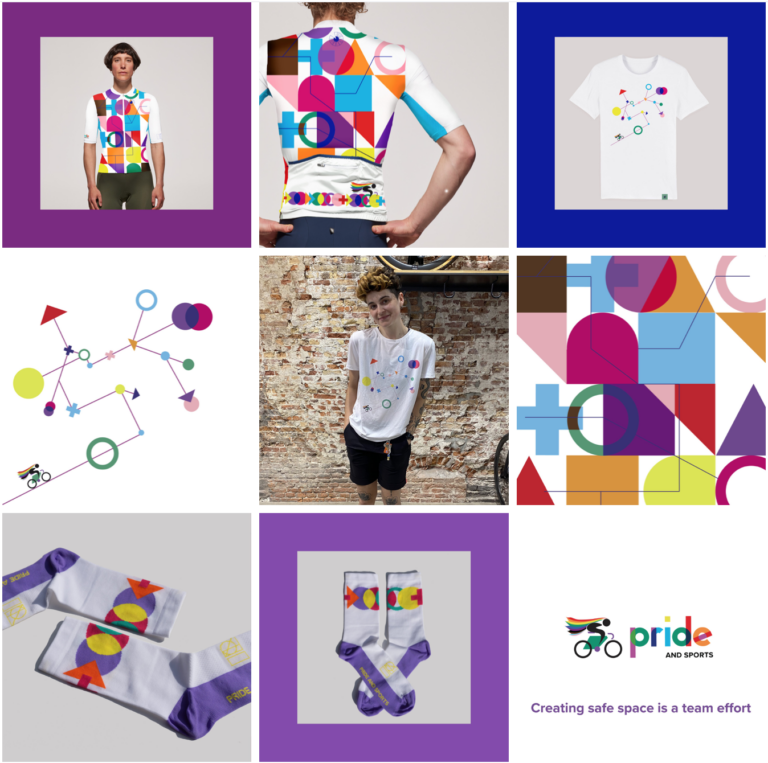 Pedal for Pride
In the coming weeks, Pride and Sports' director for Change and Inclusion Development in Cycling Tabi Sutherland (they/them) will Pedal For Pride every weekend.
Pedal For Pride is an initiative to raise awareness, create connections and celebrate Pride in cycling. The rides will be at a social pace and you are all welcome to join Tabi on one of their legs.
"The road doesn't judge you.
The bike doesn't care who you are .
It's a safe space to be yourself, and that should be the case for everyone everywhere. Cycling is freedom."
[Tabi Sutherland (they/them) Director for Change and Inclusion Development in Cycling]